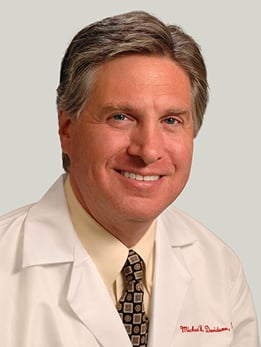 Cardiology (Heart Care) | More
Clinical Professor of Medicine
Director, Preventive Cardiology
UChicago Faculty Physicians hold faculty positions with the University of Chicago and provide care for patients on the academic health system's main campus in Hyde Park and in care centers throughout the Chicago region.
Close
773-702-9461
Michael H. Davidson, MD, is a nationally recognized expert on statins, novel lipid-lowering drugs and the reduction of
coronary artery disease
risk through diet and exercise. He specializes in
heart disease prevention
, teaching patients to take a proactive approach in managing cardiac risk factors.
An active researcher, Dr. Davidson's clinical research background encompasses both pharmaceutical and nutritional clinical trials. His extensive research on statins, novel lipid-lowering drugs, and nonpharmacologic risk factor reduction has established him as a key opinion leader in this area.
A prolific author and lecturer on
lipid disorders
, nutrition, and atherosclerosis, Dr. Davidson has coordinated more than 1,000 clinical trials in areas of preventive cardiology. He has published more than 250 articles for leading medical journals and has written several books on lipidology.
Dr. Davidson has been named one of "The Best Doctors in America" by Best Doctors Inc. for the past 10 years and was named Father of the Year by the American Diabetes Association, 2010. He has served as the president of the National Lipid Association.