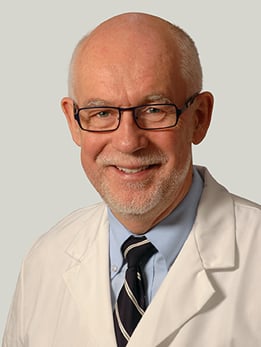 Hematology and Oncology (Cancer) | More
Professor of Medicine
Director, Myeloma Program
UChicago Faculty Physicians hold faculty positions with the University of Chicago and provide care for patients on the academic health system's main campus in Hyde Park and in care centers throughout the Chicago region.
Close
855-702-8222
Andrzej Jakubowiak, MD, PhD, is an internationally known expert on
multiple myeloma
, a cancer of the plasma cells in a patient's bone marrow. He works closely with the Multiple Myeloma Research Consortium (MMRC) to bring the latest treatments to the patient's bedside as quickly as possible.
Dr. Jakubowiak's primary research focus is in the development of new drugs for the treatment of multiple myeloma. He is currently the lead investigator on a number of multi-site clinical trials for patients who are newly diagnosed, have relapsed, or have refractory (resistant to treatment) disease. Dr. Jakubowiak has received research funding and several grants from the MMRC. He is also the recipient of many honors, including the Myeloma Center of the Year award by the MMRC in 2008 and 2010.
A frequently invited lecturer, Dr. Jakubowiak has presented his research findings at medical meetings around the world. He has published more than 50 peer-reviewed articles as well as 14 book chapters. Additionally, he serves as an ad hoc reviewer for several scientific journals, including the J
ournal of Clinical Oncology, Blood and Leukemia
and
Lymphoma.