Leaders in Cellular Therapy Care & Research
Cellular therapy — the transfer of human cells to heal or replace damaged tissue or cells — holds much promise for patients with cancer and other diseases. A type of immunotherapy, cellular therapies are transforming the way we treat cancer, bringing us closer to finding a cure.

The physicians and scientists at University of Chicago Medicine have long been leaders in cellular therapy research and clinical care. Two types of cellular therapy — stem cell transplants and CAR T-cell therapy — were first tested in clinical trials. We participated — and were leaders — in these trials, being among the first to bring these breakthrough approaches to our patients.
Established & Emerging Cellular Therapies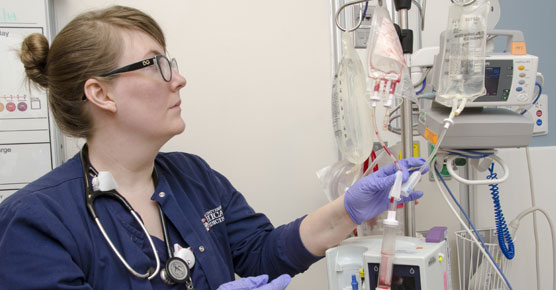 Stem Cell Transplantation (SCT)
Transplanting blood and bone marrow stem cells is a well-established cellular therapy for numerous cancers and blood diseases. SCT involves harvesting stem cells from the bone marrow or blood of a patient or donor, and then transfusing them into the patient after their unhealthy bone marrow has been destroyed or eliminated by chemotherapy or radiation.
CAR T-Cell Therapy
CAR T-cell is an emerging form of cellular therapy that involves modifying a patient's T cells to recognize and attack cancer cells. Researchers at UChicago Medicine played a key role in developing this groundbreaking treatment, and we were the first medical center in the United States to be certified in this therapy for specific blood cancers in adults and children. UChicago Medicine is a regional leader for the number of CAR T-cell therapy clinical trials we conduct, with many of our researchers actively studying ways to enhance its effectiveness and expand its use.
Pediatric Cellular Therapy
University of Chicago Medicine Comer Children's Hospital pediatric hematology-oncology specialists are recognized experts in cellular therapy, and were the first in Illinois to offer CAR T-cell therapy to treat pediatric cancer.
Clinical Trials of New Cellular Therapies
Our physicians work to bring the latest breakthroughs in cellular therapy treatments quickly to their patients' bedsides. Several new cellular therapies are now being tested through clinical trials for blood cancers and solid tumors.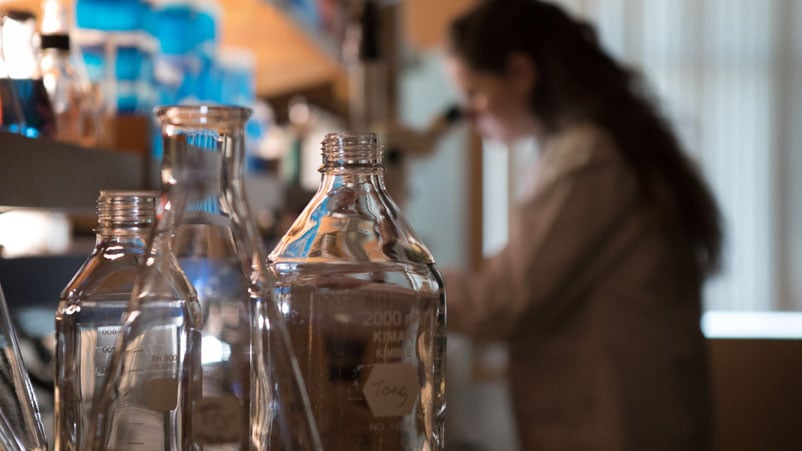 Cellular Therapy News & Patient Stories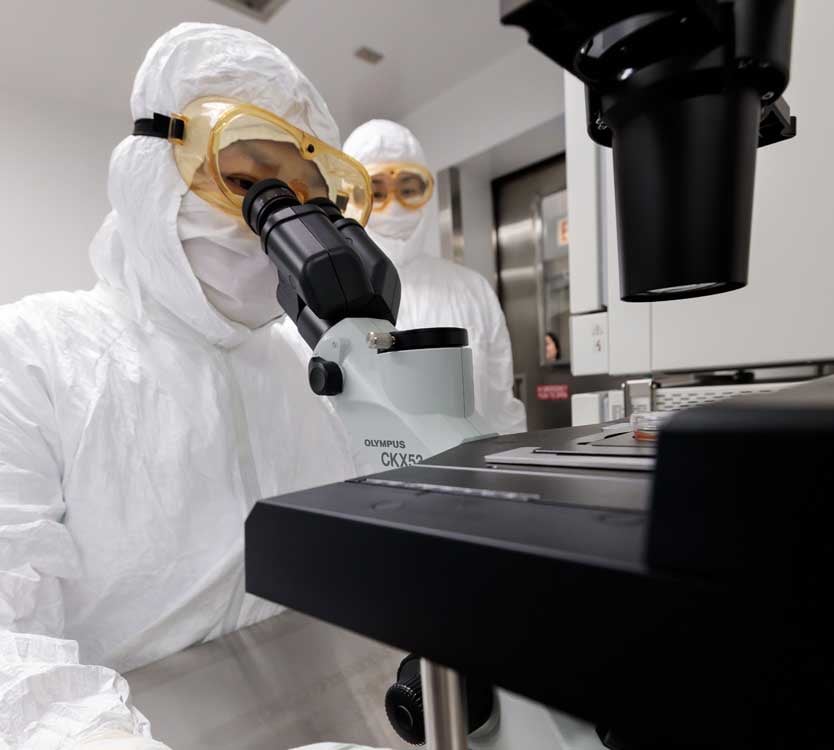 How Does CAR T-Cell Therapy Work?
CAR T-cell therapy supercharges a patient's white blood cells to seek out and destroy cancer cells.
Research at UChicago Medicine played a key role in the development of this exciting new immunotherapy for advanced blood cancers.
Convenient Locations for Cancer Care
Request an Appointment for Cancer Care
Please complete this secure form to request an appointment with a UChicago Medicine cancer expert. A representative will contact you within one to two business days to help you schedule the appointment.
This form is not for same- or next-day appointments. If you prefer to speak with someone directly, please call 1-855-702-8222. If you have symptoms of an urgent nature, please call your doctor or go to an emergency room immediately.
For Referring Physicians
To refer a patient for cancer care, please call UCM Physician Connect at 1-800-824-2282.