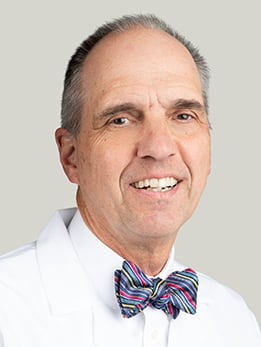 Pediatric Hematology & Oncology (Pediatric Cancer) | More
Professor of Pediatrics, Cell Physiology, Cancer Biology, and Molecular Medicine
UChicago Faculty Physicians hold faculty positions with the University of Chicago and provide care for patients on the academic health system's main campus in Hyde Park and in care centers throughout the Chicago region.
Close
773-702-9158
Eric C. Beyer MD, PhD, is an expert in the care and treatment of children with all forms of cancer and blood diseases.
A widely respected researcher, Dr. Beyer has participated in many national committees and advisory boards and has been invited to speak at international conferences and seminars. His expertise is sought by other physicians from around the world.
Dr. Beyer heads an internationally recognized molecular and cellular biology laboratory funded through grants awarded by the National Institutes of Health and other government and private agencies. He and his colleagues are investigating the process of intercellular communication, specifically the direct exchange of ions and small molecules between cells through channels formed of proteins called connexins. Their studies of this process may lead to new pharmacologic or molecular approaches to cancer therapy by manipulating exchange of drugs and drug metabolites between cells and the growth and viability of blood vessels. These studies also have major implications for other clinical areas including cardiac arrhythmias and cataracts.
Dr. Beyer has been selected as a top doctor by Chicago magazine.