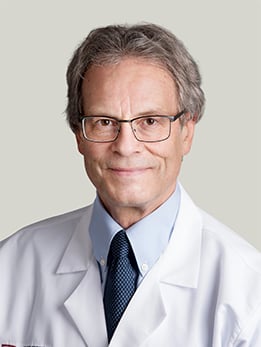 Professor of Neurology
UChicago Faculty Physicians hold faculty positions with the University of Chicago and provide care for patients on the academic health system's main campus in Hyde Park and in care centers throughout the Chicago region.
Close
773-702-6222
Anthony T. Reder, MD, is an expert on multiple sclerosis (MS) and an instrumental faculty member in the University of Chicago Medicine's large MS program.

Dr. Reder and several other colleagues and residents have developed new treatments for MS. The group has shown that misoprostol (Cytotec) abolishes trigeminal neuralgia in MS. The MS group has also helped develop and test most of the current therapies for MS, including Interferon-beta (Betaseron, Avonex, Rebif, Extavia), glatiramer (Copaxone), natalizumab (Tysabri) and fingolimod (Gilenya). The first FDA-approved therapy, IFN-beta (Betaseron), reduced exacerbations of MS, improved memory and reduced deaths 20 years later by nearly 50 percent. Several other trials of new MS therapies are currently in progress.

Dr. Reder directs the Neurology and Inflammatory Disease Infusion Center. Here, cutting-edge therapies are used to treat multiple sclerosis, lupus, rheumatoid arthritis, sarcoidosis and Crohn's disease.

Dr. Reder has authored a large number of papers and abstracts, and often makes presentations at national neurology meetings. Subjects have included multiple sclerosis, EAE, tetanus, neuropsychiatry, sleep and fatal familial insomnia. His primary research interest is in the interaction between the central nervous system (CNS) and the immune system. He and his colleagues are studying the mechanism of action for interferon — the most widely used treatment for MS.
Dr. Reder recently found that there is a defect in the interferon signaling pathway in lymphocytes during attacks and in progressive forms of MS. This may be why patients with progressive MS do not respond clinically to interferon therapy. He was recently awarded a grant from the National MS Society to study the cause of the signaling problem and ways to correct it.