Comprehensive, personalized screening plans help empower our patients to actively manage their own cancer risk. Our experts design individualized screening plans based on risk level and the type of cancer being targeted.
The personalize cancer screening plan will include:
A written report outlining the risk assessment for the patient and her other care providers

A review of the relevant aspects of the family history

Interpretation of genetic testing results (if applicable)

Discussing the risks and benefits of various screening strategies in detail

Discussing personal preferences and short- and long-term goals

Developing and implementing a customized cancer screening plan, which is based on the personal risk assessment and informed by national guidelines

Implementing ongoing screening during regular visits

If indicated, performing surgery to reduce risk of cancer
Our team also coordinates multidisciplinary care with other cancer prevention experts at the University of Chicago Medicine to optimize risk reduction for non-gynecologic cancers.
Gynecologic Cancer Prevention
We use evidence-based gynecologic cancer prevention strategies including medication, lifestyle changes and minimally invasive risk-reducing surgeries when necessary.
All patients are offered guidance to help optimize lifestyle choices that protect against cancer, such as smoking cessation, exercise and nutrition.
For patients with the highest risk of gynecologic cancer, surgery — such as removal of the tubes and ovaries or hysterectomy — may be an option. Our team helps each patient consider all of the available options and choose the approach that is best for them. For patients who choose surgery, our specialists offer expertise in minimally invasive techniques.
You may also have the opportunity to participate in cancer prevention clinical trials.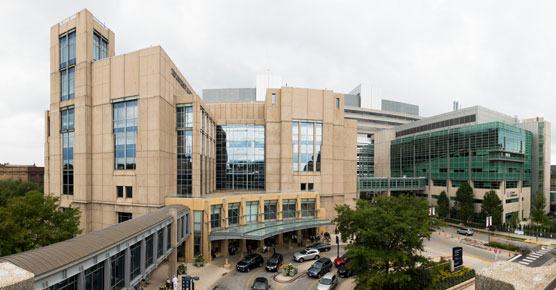 How Can We Help?
Gynecologic Cancer Related Articles