UChicago Medicine doctors have the necessary expertise to design the best treatment plans for ovarian cancer. Here, every patient's case is reviewed at the multidisciplinary Gynecologic Oncology Tumor Board. This meeting brings together physicians in gynecologic oncology, medical oncology, pathology and radiology to evaluate cases, discuss treatment options and jointly plan the most effective course of treatment for each patient, which may include a discussion about clinical trials.

Therapy for ovarian cancer depends on the histology (microscopic structure of the tumor cells), grade of the tumor and the location (stage) of the disease. Initial treatment usually involves surgery or chemotherapy. In all cases, we take an aggressive approach to treating ovarian cancer, tailored to the individual needs of each patient.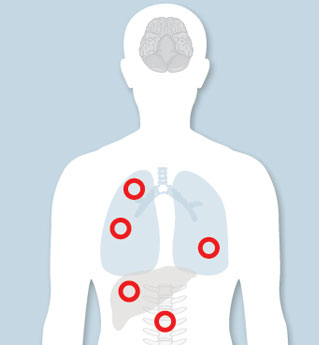 Treating Metastatic Cancer with Optimism and Hope
If you have been diagnosed with metastatic cancer, more therapies may be available to you than you think. Our cancer specialists are eager to help you understand all of your options.
Limited Metastatic Cancer Program
Request an Appointment
The information you provide will enable us to assist you as efficiently as possible. A representative will contact you within one to two business days to help you schedule an appointment.
You can also make an appointment with our providers by:
– Scheduling a virtual video visit to see a provider from the comfort of your home
– Requesting an online second opinion from our specialists
To speak to someone directly, please call 1-888-824-0200. If you have symptoms of an urgent nature, please call your doctor or go to the emergency room immediately.