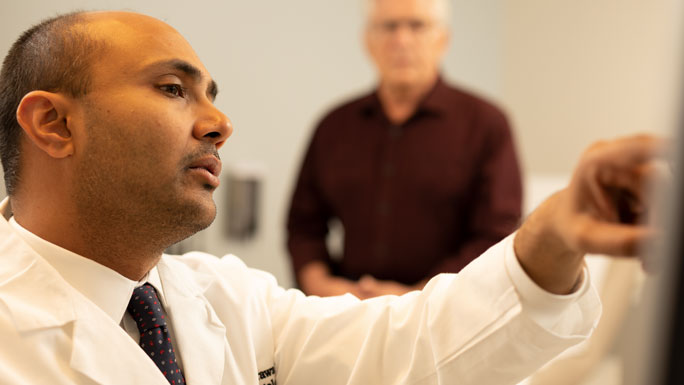 At UChicago Medicine, our head and neck cancer team strives to provide effective treatment that gives the patient the best outcome, while preserving as much speech, voice and swallowing function as possible.

The earlier the cancer is diagnosed, the more likely the treatment will be successful. Matching the appropriate therapy to each patient is vitally important in all cancer care. For head and neck cancer, treatment may involve a combination of surgery, radiation therapy and/or chemotherapy. Experts in surgery, medical oncology, radiation oncology, radiology and pathology meet regularly in a head and neck tumor board conference to carefully review cases and work together to develop the best care plan for each patient.
Head and neck cancer treatment options are determined by the stage of the cancer, the location of the tumor and other factors.
Treatments include:
Head & Neck Cancer: Q & A
Medical oncologist Alexander T. Pearson, MD, PhD, and nurse navigator Patricia Heinlen, BSN, RN, discuss head and neck cancer, including the HPV vaccine and how new treatment approaches are tailored to each patient's cancer type, making treatments more effective while reducing side effects.
Watch Video
Watch Video With Transcript
Less Invasive Treatment Effective for HPV-Linked Head and Neck Cancer
Former Notre Dame and Philadelphia Eagles football player Arunas Vasys participated in a clinical trial after being diagnosed with tongue cancer. The reduced-intensity treatment — designed by UChicago Medicine physicians — is offering higher cure rates and a better quality of life to patients with HPV-linked head and neck cancer.
View Vasys' Story
Expert Surgeon Detects Nearly Invisible Throat Cancer Before It Spreads
Ozzie Giglio had such hidden throat cancer that even his diagnostic scans did not detect the abnormality. Dr. Nishant Agrawal recognized the squamous cell carcinoma and was able to surgically remove the cancer before it spread or required any additional treatment.
View Giglio's Story
Diagnosed with Tongue Cancer, Top Chef Grant Achatz Turns to UChicago Medicine
Several cancer specialists from around the country told one of the best chefs in the world that his only option for treating the malignant tumor was to remove nearly 75 percent of his tongue. That's when this culinary genius sought another opinion.
Read Achatz's Story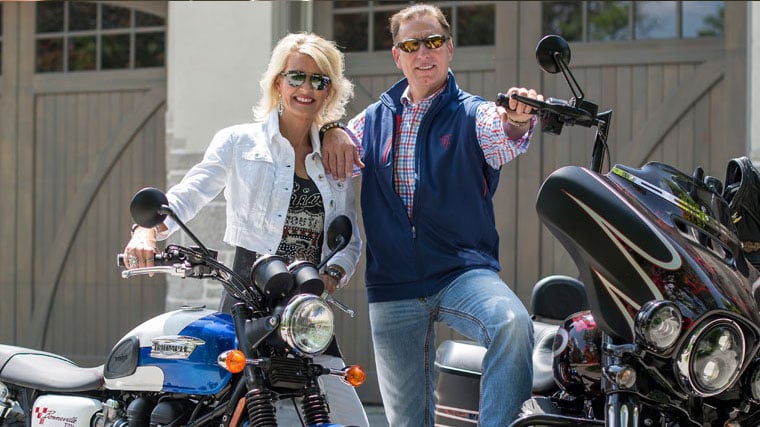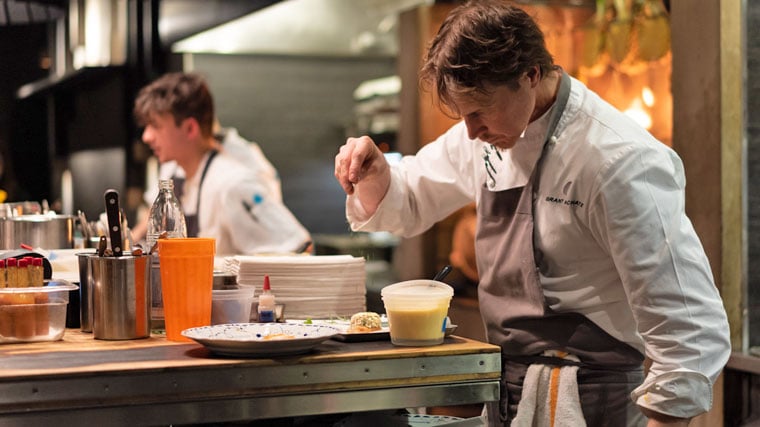 Get a Second Opinion
Participate in a Clinical Trial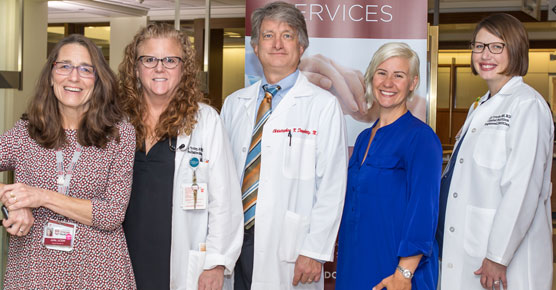 Helping You Cope With Cancer
Head & Neck Cancer Articles