Less Intense Treatment Strategy Cures Many HPV-related Cancers
Almost 80 million people have been infected with human papillomavirus (HPV), which is now the most common sexually transmitted infection in the United States. Most people are able to clear the HPV virus without being treated, but those who can't are at increased risk for developing cancer in the tonsils and base of the tongue.
Aggressive treatments developed for tobacco-related head and neck cancers over-treat most patients with HPV-related cancer. A new, less intense strategy is curing many of these patients while preserving their ability to swallow, speak and eat. Our approach resulted in the nation's leading survival rate for HPV-related cancers: ~95% of our patients were still alive after two years, and patients treated with reduced radiation were less likely to need feeding tubes.
Medical oncologist Alexander Pearson, MD, PhD, co-director of the head and neck cancer program at the University of Chicago Medicine, discusses HPV-linked head and neck cancer and new treatments for the disease.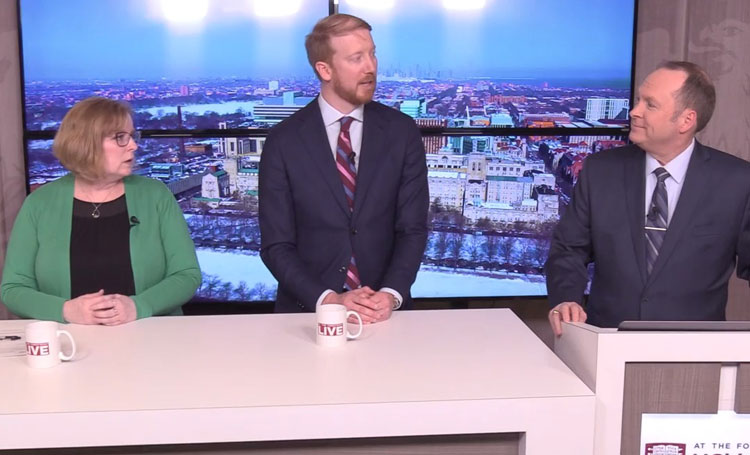 Head & Neck Cancer: Q & A
Medical oncologist Alexander T. Pearson, MD, PhD, and nurse navigator Patricia Heinlen, BSN, RN, discuss head and neck cancer, including the HPV vaccine and how new treatment approaches are tailored to each patient's cancer type, making treatments more effective while reducing side effects.
Watch Video
Watch Video With Transcript
Request an Appointment
The information you provide on this secure form to request an appointment with a UChicago Medicine head and neck cancer expert will enable us to assist you as efficiently as possible. A representative will contact you within one to two business days to help you schedule an appointment.
You can also make an appointment with our providers by:
– Scheduling a virtual video visit to see a provider from the comfort of your home
– Newly diagnosed patients can schedule a 15-minute introductory Express Expert Cancer Opinion virtual session at no cost
– Requesting an online second opinion from our specialists
To speak to someone directly, please call 1-855-702-8222. If you have symptoms of an urgent nature, please call your doctor or go to the emergency room immediately.
For Referring Physicians
To refer a patient for head and neck cancer care, please call UCM Physician Connect at 1-800-824-2282.
Less Invasive Treatment Effective for HPV-Linked Head and Neck Cancer
Former Notre Dame and Philadelphia Eagles football player Arunas Vasys participated in a clinical trial after being diagnosed with tongue cancer. The reduced-intensity treatment — designed by UChicago Medicine physicians — is offering higher cure rates and a better quality of life to patients with HPV-linked head and neck cancer.
View Vasys' Story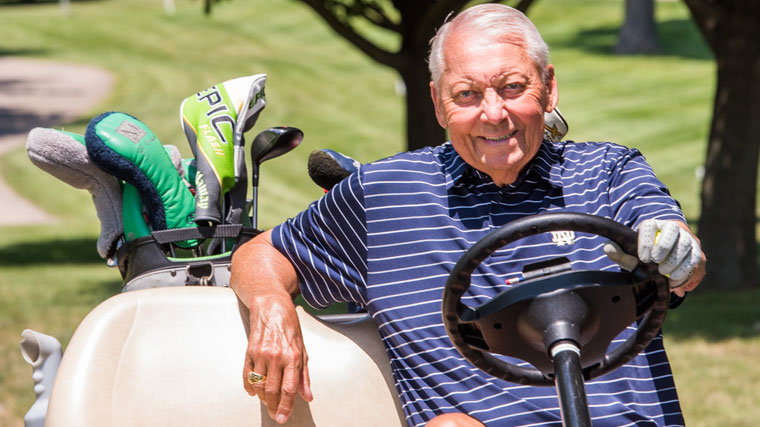 Head & Neck Cancer Articles