The University of Chicago Medicine's head and neck cancer experts are internationally known for their pioneering work in providing sophisticated treatment solutions. From chemoradiation approaches that reduce the need for surgery, to robotic procedures minimizing scarring and recovery time, our physicians are at the forefront of head and neck cancer care.
Meet Our Head and Neck Cancer Team
Convenient Locations for Cancer Care

Head & Neck Cancer: Q & A
Medical oncologist Alexander T. Pearson, MD, PhD, and nurse navigator Patricia Heinlen, BSN, RN, discuss head and neck cancer, including the HPV vaccine and how new treatment approaches are tailored to each patient's cancer type, making treatments more effective while reducing side effects.
Watch Video
Watch Video With Transcript
Get a Second Opinion
Participate in a Clinical Trial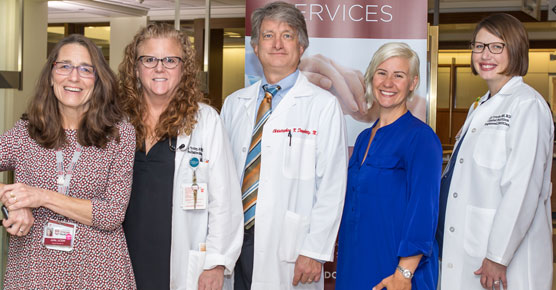 Helping You Cope With Cancer
Head & Neck Cancer Articles