Otolaryngology (ENT), Head and Neck Surgery | More
Assistant Professor of Surgery
A clinically integrated network of physicians and providers employed by UChicago Medicine who offer care in inpatient, community, ambulatory, acute care or extended care settings.
Close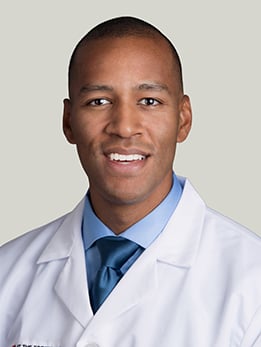 Otolaryngologist Brandon Jackson Baird, MD, is a laryngeal surgeon specializing in a wide range of laryngeal diseases with an emphasis on medical and surgical management of voice and swallowing disorders. Dr. Baird's expertise includes treating phonotraumatic vocal cord lesions, vocal fold paralysis, laryngeal stenosis, laryngeal cancer, spasmodic dysphonia, recurrent respiratory papillomatosis and providing care of performing and professional voice artists. He also treats swallowing disorders, such as Zenker's diverticulum and cricopharyngeal dysfunction.
As a dedicated researcher, Dr. Baird is identifying and developing novel biotechnology within the field of laryngeal surgery. Additionally, Dr. Baird is evaluating and investigating minimally invasive therapeutics for early laryngeal cancer.
Read More About Otolaryngology