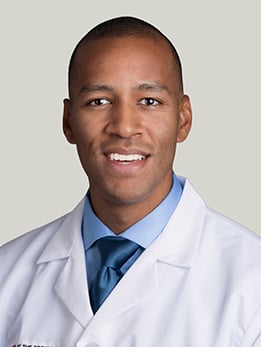 Otolaryngologist Brandon Jackson Baird, MD, is a laryngeal surgeon specializing in a wide range of laryngeal diseases with an emphasis on medical and surgical management of voice and swallowing disorders. Dr. Baird's expertise includes treating phonotraumatic vocal cord lesions, vocal fold paralysis, laryngeal stenosis, laryngeal cancer, spasmodic dysphonia, recurrent respiratory papillomatosis and providing care of performing and professional voice artists. He also treats swallowing disorders, such as Zenker's diverticulum and cricopharyngeal dysfunction.
As a trained singer himself, Dr. Baird understands the importance of expert laryngeal care, and he has the skill and experience to treat professional voice artists for voice conditions. Dr. Baird has a subspecialty focus in medical and surgical management for singers with benign, phonotraumatic vocal fold pathology, like nodules and polyps. While at Massachusetts General Hospital, he also trained under Dr. Steven Zeitels, the laryngeal surgeon credited with treating professional performers Steven Tyler, Sam Smith and Adele.
As a dedicated researcher, Dr. Baird is identifying and developing novel biotechnology within the field of laryngeal surgery. Additionally, Dr. Baird is evaluating and investigating minimally invasive treatment options for early laryngeal cancer.
Read More About Otolaryngology