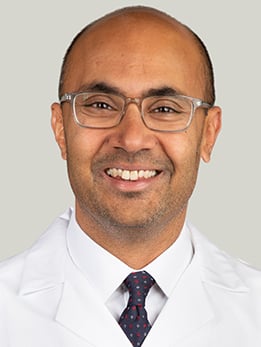 Otolaryngology (ENT), Head and Neck Surgery, Head and Neck Cancer | More
Professor of Surgery Chief, Section of Otolaryngology-Head and Neck Surgery
Co-Director, Head and Neck Surgical Oncology
UChicago Faculty Physicians hold faculty positions with the University of Chicago and provide care for patients on the academic health system's main campus in Hyde Park and in care centers throughout the Chicago region.
Close
773-702-1865
Nishant Agrawal, MD, specializes in the management of patients with benign and malignant tumors of the head and neck.
Dr. Agrawal's work has achieved international recognition in the field of
head and neck surgical oncology
, and head and neck cancer genetics. Under his leadership, a team of researchers completed a landmark study that examined the genome of head and neck squamous cell carcinoma. His group followed up by publishing the genomic landscapes of the remaining major
head and neck cancers
, including esophageal squamous cell carcinoma, esophageal adenocarcinoma, medullary thyroid cancer, adenoid cystic carcinoma and mucoepidermoid carcinoma. Dr. Agrawal then applied these findings to identify tumor DNA as a biomarkers that improve cancer diagnostics in the saliva and plasma of patients with head and neck squamous cell carcinoma. His research is focused on the application of cancer genetics to design diagnostic approaches to reduce morbidity and mortality from head and neck cancer.
In addition to his clinical and research contributions, Dr. Agrawal is an accomplished educator — teaching medical students, residents and fellows about the management of patients with head and neck cancer.
UChicago Faculty Physicians who provide services at UChicago Medicine Ingalls Memorial are not employees or agents of UChicago Medicine Ingalls Memorial.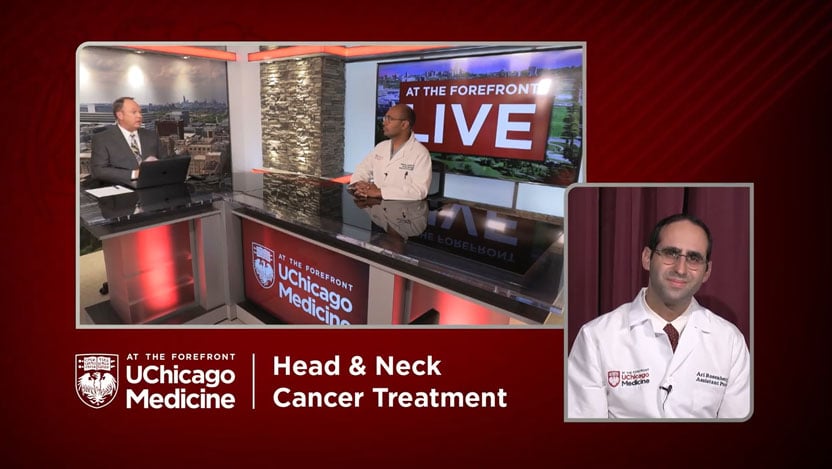 Read More About Otolaryngology