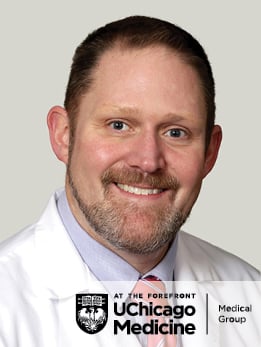 James Wallace, MD, is a skilled oncologist with specialty training in geriatrics. He has particular expertise in the treatment of older cancer patients. Dr. Wallace specializes in the assessment of the "oldest old" (age 85 and up) and "frail older" patients (age 65 and up with other medical problems) who seek help in learning how to manage cancer. He also advises other physicians, helping them choose the best treatment options for older patients who have cancer.
Communication is one of Dr. Wallace's top patient care priorities. He believes effective communication is essential in any successful doctor-patient relationship. He is also an instructor at OncoTalk Teach, a national leadership conference for physician instructors who teach communication skills to junior physicians.
Dr. Wallace is an active researcher. He serves as co-director of the Specialized Oncologic Care and Research of the Elderly (SOCARE) clinic--a program dedicated to understanding how frailty, cognitive deficits and advanced age affects cancer treatment. Weekly, this clinic sees a diverse population of older patients, offering individual consultation and answering their questions about effectively managing cancer. Additionally, the SOCARE clinic conducts research studies designed to improve the care of elderly cancer patients.
UChicago Medicine Medical Group is comprised of UCM Care Network Medical Group, Inc. and Primary Healthcare Associates, S.C. UChicago Medicine Medical Group physicians are not employees or agents of The University of Chicago Medical Center, The University of Chicago or UChicago Medicine Ingalls Memorial.