The University of Chicago Medicine has many experts who specialize in minimally invasive surgery for esophageal problems. Our surgeons take a team approach in the diagnosis and treatment of all esophageal conditions, and work closely with other esophageal care experts as part of the Center for Esophageal Diseases.
Esophageal Conditions Treated with Minimally Invasive Surgery
Eating Again After Achalasia
Eating and drinking became increasingly difficult for Dorian Brantley. Gastroenterologists diagnosed achalasia — a rare digestive disorder that affects the muscles between the esophagus and the stomach. Irving Waxman, MD, performed an incisionless procedure to correct the problem. Now, Brantley is back to enjoying all her favorite foods again.
Read Dorian's Story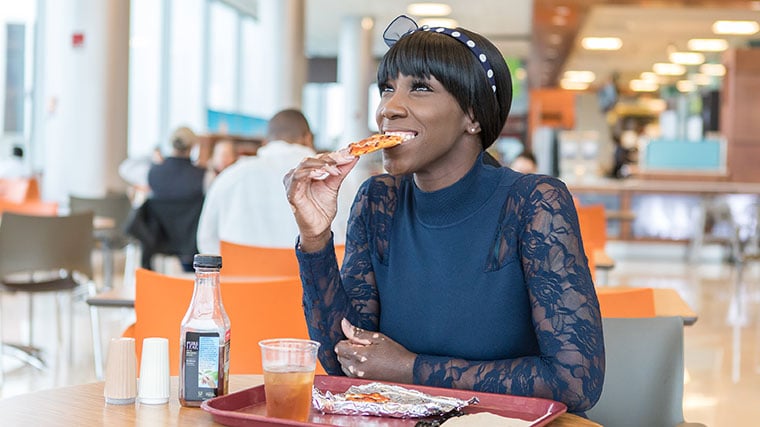 Patient Information
Your care and well-being are our primary concerns, and we want your stay to be as comfortable as possible.
See all patient resources
Second Opinions
Seeking the opinion of an expert can ease your mind and help you feel more secure in the medical decisions you are making.
Request a second opinion
Clinical Trials
Our research helps health care professionals around the world better treat diseases, conditions and disorders.
View all clinical trials
---
Health Library
Find patient education resources about medical conditions and treatments, including videos, quizzes and risk assessments.
Explore A-Z health topics
Classes & Events
We offer relevant classes, screenings and support groups to help you lead a healthier life.
See all classes and events
Gastroenterology Related Articles