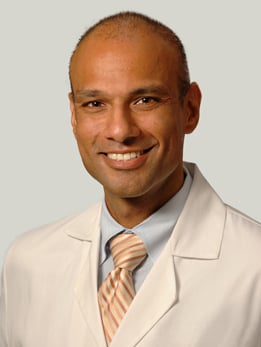 Mustafa Hussain, MD, has advanced training in
bariatric surgery
,
minimally invasive surgery
and surgical oncology. Dr. Hussain has expertise in all standard primary weight loss surgeries, including the Lap-Band procedure, sleeve gastrectomy, Roux-en-Y gastric bypass and duodenal switch. He also has a special interest in revisional bariatric surgery. Additionally, Dr. Hussain is working closely with the surgical oncology team to expand the use of minimally invasive and laparoscopic approaches in the surgical treatment of
esophageal
,
pancreatic
and
gastrointestinal cancers
.
His research interests include bariatric surgery outcomes, the genetics and physiology of obesity, the impact of gut hormones on obesity and diabetes, and minimally invasive approaches to cancer surgery.