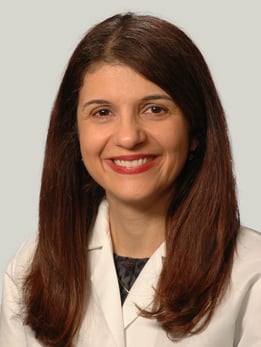 Associate Professor of Medicine
A clinically integrated network of physicians and providers employed by UChicago Medicine who offer care in inpatient, community, ambulatory, acute care or extended care settings.
Close
773-702-6138
Susan Sam, MD, MSc, is an adult endocrinologist who specializes in the diagnosis and treatment of polycystic ovary syndrome (PCOS). She also has a clinical interest in other reproductive disorders leading to menstrual irregularity in women, type 2 diabetes and related metabolic disorders.
Dr. Sam's research focuses on the metabolic abnormalities associated with PCOS such as the high risk for development of type 2 diabetes, lipid disorders, and obesity. In particular, she examines how abnormalities in fat tissue, such as inflammation, lead to development of insulin resistance in PCOS. She has received prestigious research grants and has published her findings in a number of scientific journals, including Proceedings of the National Academy of Sciences, Diabetes, Diabetes Care, and the Journal of Clinical Endocrinology and Metabolism.
Dr. Sam serves as a manuscript reviewer for scientific journals such as Clinical Endocrinology, Obesity and Fertility and Sterility, in addition to sitting on the editorial board for the Journal of Clinical Endocrinology and Metabolism. Dr. Sam is also a teacher and mentor to medical students, residents and endocrinology fellows.