We recognize that no two cases of polycystic ovary syndrome (PCOS) are exactly alike. At the University of Chicago Medicine, our expert physicians take an individualized approach to patient care, working closely with each woman to determine the best treatment plan given her symptoms and complications, which may include irregular menstrual problems, infertility, depression or diabetes.
Our internationally-respected physicians are known for their expertise in diagnosing and treating PCOS and have published many important research articles on this hormonal disorder. They are actively studying the genetics of PCOS and the association between PCOS and other conditions, such as diabetes and obstructive sleep apnea. As a result, our physician-scientists are on top of the latest approaches for treating and managing this complex syndrome.
Defining PCOS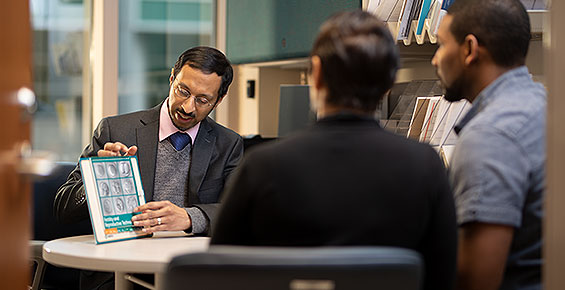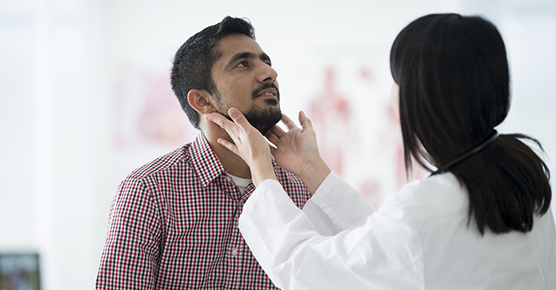 Endocrinology
Our team can treat a wide range of endocrine conditions, from common diseases like diabetes to rare genetic disorders.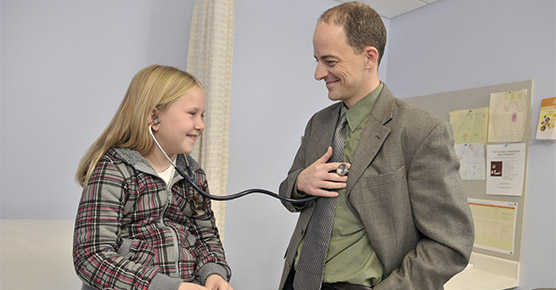 Pediatric Endocrinology
Pediatric endocrinologists at the UChicago Medicine Comer Children's Hospital are experts in a wide range of hormonal problems in young people.
Telemedicine at UChicago Medicine

Schedule a Video Visit
Save time by skipping the trip to the doctor's office and video conference with your provider instead. Video visits are a secure, quick, and convenient way to connect with your doctor and other members of your care team.

Get a Second Opinion Online
Whether you are facing a complex health issue or difficult treatment decision, getting a second opinion can help you make an informed decision about your care. Get an online second opinion from one of our experts without having to leave home.

Submit an E-Visit
Complete an online questionnaire (e-visit) through your MyChart account to get a same-day diagnosis and a treatment plan from UChicago Medicine clinicians for common conditions.
Request an Appointment
The information you provide will enable us to assist you as efficiently as possible. A representative will contact you within one to two business days to help you schedule an appointment.
You can also make an appointment with our providers by:
– Scheduling a virtual video visit to see a provider from the comfort of your home
– Requesting an online second opinion from our specialists
– Filling out an online questionnaire (e-visit) to get a same-day diagnosis and treatment for common conditions.
To speak to someone directly, please call 1-888-824-0200. If you have symptoms of an urgent nature, please call your doctor or go to the emergency room immediately.
Endocrinology Related Articles