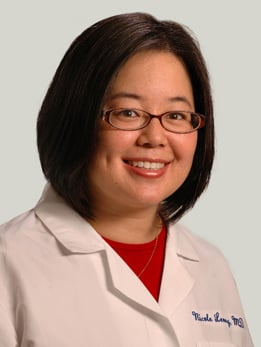 Assistant Professor of Obstetrics and Gynecology
A clinically integrated network of physicians and providers employed by UChicago Medicine who offer care in inpatient, community, ambulatory, acute care or extended care settings.
Close
773-702-6118
A general obstetrician and gynecologist, Nicole Leong, MD, cares for women through all stages of their reproductive health from adolescence to menopause. She specializes in abnormal uterine bleeding,
fibroids
and the management of abnormal Pap smears, as well as the care and delivery of women with normal pregnancies.
Dr. Leong has a passion for educating women about their health and bodies, and for engaging them in their own health care decisions. She also provides
contraception counseling and family planning
advice tailored to each woman's needs.
In addition, Dr. Leong focuses on resident education, serving as director of the medical center's intern seminar series. In this role, she plans the curriculum, provides learning opportunities, and serves as a mentor for first-year residents in obstetrics and gynecology.