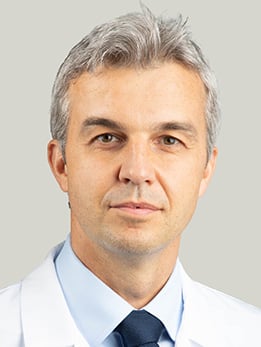 Juraj Letko, MD, is an obstetrician and gynecologist with advanced training in female
pelvic medicine
and reconstructive surgery. He treats women with a wide range of pelvic conditions including
pelvic organ prolapse
,
urinary incontinence
, urinary infections, and painful, irritative voiding disorders.
Dr. Letko is skilled in minimally invasive gynecologic treatments including vaginal, laparoscopic and robot-assisted surgeries. In addition, he provides a full range of gynecologic care for women in reproductive and postmenopausal age groups, including preventive and therapeutic services.
He has presented orally at the annual meetings of the Society of Gynecologic Surgeons and the International Urogynecological Association, and made poster presentations at the American Urological Association and the American Urogynecologic Society, among others. He also has published articles in the
International Urogynecology Journal, Obstetrics and Gynecology International, Journal of Urology
and
PLOS ONE.