Lung Transplant

A Team of Experts Dedicated to You
We know that there is no one-size-fits-all formula for lung transplant care. If a lung transplant is an option for you, we will do everything in our power to provide individualized care in a holistic manner. Based on your condition and your lifestyle, we will tailor your treatment specifically to you. You can feel comfortable knowing you're in the capable, caring hands of a team that always has your best interest in mind.
What We Treat
Single and double lung transplants are a life-saving treatment option for many patients with advanced lung disease. From initial evaluation through recovery, we will work to create a plan that will optimize your care. Our team is known for our expertise in lung conditions including, but not limited to:
Request an Appointment
The information you provide will enable us to assist you as efficiently as possible. A representative will contact you within one to two business days to help you schedule an appointment.
You can also make an appointment with our providers by:
– Scheduling a virtual video visit to see a provider from the comfort of your home
– Requesting an online second opinion from our specialists
To speak to someone directly, please call 1-888-824-0200. If you have symptoms of an urgent nature, please call your doctor or go to the emergency room immediately.
Why Choose Lung Transplant at UChicago Medicine
At the University of Chicago Medicine, you are our priority. Our team is dedicated to tailoring your care to your unique needs. We take pride in how we set ourselves apart from other transplant centers.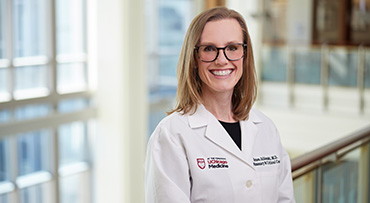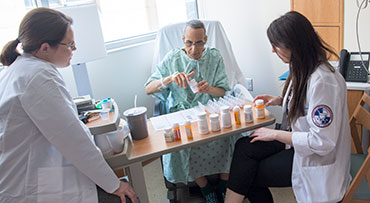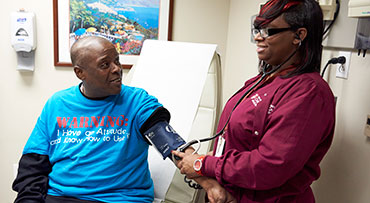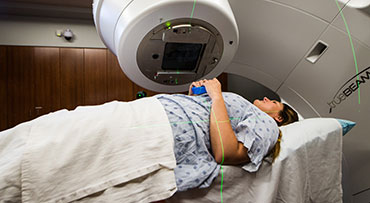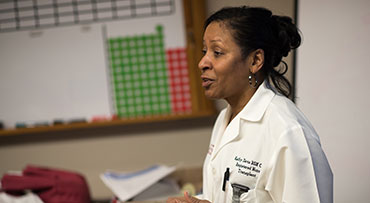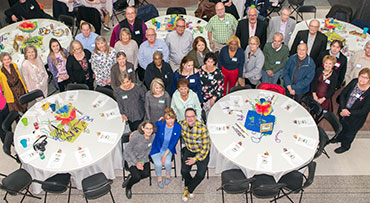 Close Dialog
Team of Experts
Our collaborative, team approach provides the best care. We know that behind every successful transplant is a team of specialists with strengths in diverse fields. We have experience in all facets of lung transplantation, from donor-recipient organ matching and ECMO (bridge to transplant) program to surgery and recovery. We have vast experience with complex lung diseases and the expertise to know what to do in many different scenarios. We've built our team and developed a patient-centered care and support system to best serve our patients and their families. We actively participate in clinical trials and research in order to continue perfecting the lung transplant process.
Tailored Evaluation & Treatment
At your first visit, we will evaluate your unique circumstances. Rather than relying on a single criterion — like age or severity of illness — to make a decision about whether transplant is right for you, we look at your case holistically to determine if a transplant would likely be successful. We have performed transplant surgery on many patients that other centers declined to treat.
Our transplant team has a unique process for coordinating care that includes an intake center dedicated to potential lung transplant candidates. We also offer resources and support groups for you and your family as you go through the lung transplant process.
Excellent Outcomes
Improving outcomes day after day and year after year is important to us. We dedicate time and resources to delivering the best care available to you and all our patients. Our refined approach has improved outcomes — even with the extremely complex, high-risk cases we take on.
State-of-the-Art Facilities
Our state-of-the-art facilities include private, comfortable patient rooms with thoughtful amenities for patients and their families, including room service, wireless internet and space to accommodate loved ones for overnight stays.
Active Organ Matching Team
Our goal is to achieve transplantation for all our candidates. The University of Chicago Medicine has taken a leading role in solving the problem of donor scarcity. Our team is proactively resolving the shortage with a dedicated, concerted effort to get viable lungs for those who need them. Our efforts have decreased waiting times for transplantation surgery.
Welcoming Patients Near & Far
Whether you call Chicago home or live thousands of miles away, you're welcome here. Our transplant coordinators help make the process of coming to the University of Chicago Medicine for transplant care as easy as possible. The Center for International Patients helps coordinate care and accommodations for patients traveling from other countries.
ECMO is a Bridge to Transplant
We have a successful bridge to transplant program that saves lives of people awaiting transplant. It utilizes a modified heart-lung machine that both oxygenates and pumps blood, which allows the heart and lungs to rest. This process is called extracorporeal membrane oxygenation (ECMO). Our team has successfully used ECMO to help patients awaiting lung transplant survive when their lungs and/or heart aren't working as they should.