Receiving a Transplant is Not Just a Procedure; It is a Way of Life
At the University of Chicago Medicine, our lung transplant team will be with you every step of the way. Starting from your first phone call, we will guide you through evaluation, treatment and follow-up care to ensure the process is as smooth as possible. We have an intake center dedicated just to transplant candidates. Our transplant coordinators work on your behalf to arrange clinic visits and to ensure a smooth transition into our program before you have your first appointment.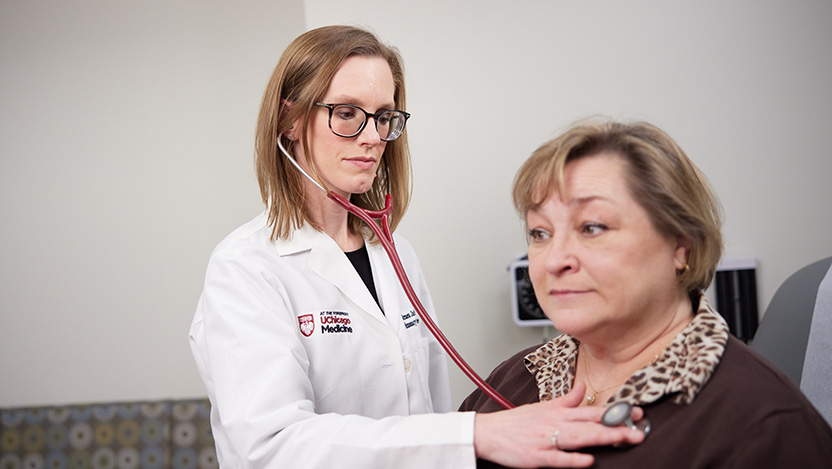 One phone call is all it takes to begin the process. When you call us, a transplant intake specialist will walk you through the next steps, coordinating everything you need to do.
For an overview of lung transplantation at UChicago Medicine, watch our Lung Transplant Education Video. If you have any questions, please contact our transplant coordinator or another member of the transplant team. They will answer your questions when you come in for an evaluation appointment.
Watch our Lung Transplant Education Session
Lung Transplant Steps
Treatment is different for every patient, but there are some steps in the process that will be similar for everyone.