Interstitial lung disease (ILD) refers to more than 200 chronic lung disorders, including pulmonary fibrosis. With ILD, the tissue between the air sacs of the lungs (the interstitium) is affected by inflammation or scarring (fibrosis). The University of Chicago Medicine is one of only a handful of medical centers in the country that have a program dedicated to diagnosing and treating ILD.
Interstitial Lung Disease Specialists in Chicago
Because most ILDs are rare, patients with these disorders need a high level of expertise. We have a dedicated, fully-staffed clinic that includes a highly specialized team of physicians who are experts in interstitial lung disease.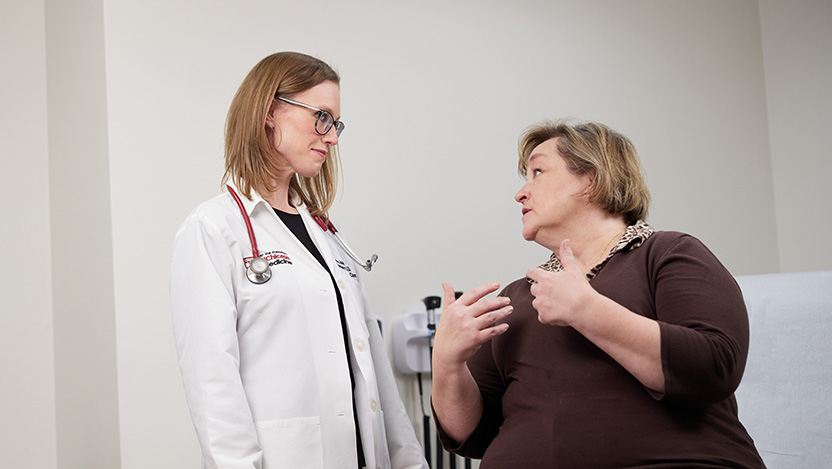 Our doctors will also spend time with you while getting to know you and your symptoms. When you first come to our clinic, your office visit will be about an hour long. In order to best meet your needs, subsequent visits will also be longer than traditional doctor's visits.
State-of-the-Art Diagnostics
Our physicians understand the complexity and difficulty in getting an accurate diagnosis of interstitial lung disease. Since ILDs vary widely in their treatments, an accurate diagnosis is essential for you to receive the optimal treatment. Our expertise includes:
A list of standard lab tests that are always performed. This structured approach ensures that we check for all possible diagnoses.
New, high-resolution CAT scans
Minimally invasive diagnostic techniques — including bronchoscopy and bronchoalveolar lavage (BAL)
Expert thoracic surgeons for diagnostic procedures requiring surgery
Lab reports read by a pulmonologist and a pathologist dedicated to lung diseases
Pulmonary function lab considered one of the best in the state
Coordinated Care
We are committed to keeping your primary care physician in the loop regarding your treatment. Better communication with your doctor means that if you have a respiratory emergency, you can be seen by your doctor — close to home. Because we work with your doctor to plan your ongoing treatment, you continue to see your doctor for your basic medical needs, with follow-up visits to our clinic on a regular basis.
In addition, if you should need a lung transplant, you do not have to be transferred to another medical center. UChicago Medicine has one of the region's premier lung transplant programs.

We're also involved in breakthrough research. The same UChicago Medicine interstitial lung disease physicians you see in the clinic are also conducting ILD research to help find better treatment options.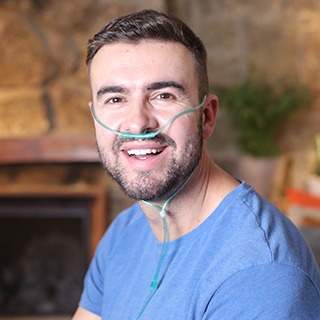 Specialized care for chronic lung diseases
Dr. Renea Jablonski explains how interstitial lung disease patients can benefit from our multidisciplinary clinic.
Read article
Request an Appointment
The information you provide will enable us to assist you as efficiently as possible. A representative will contact you within one to two business days to help you schedule an appointment.
You can also make an appointment with our providers by:
– Scheduling a virtual video visit to see a provider from the comfort of your home
– Requesting an online second opinion from our specialists
To speak to someone directly, please call 1-888-824-0200. If you have symptoms of an urgent nature, please call your doctor or go to the emergency room immediately.
Health & Science Articles