The Inflammatory Bowel Disease Center's team includes experts in adult and pediatric gastroenterology, surgery, pathology, radiology, nutrition and other disciplines. We also have a team of physician assistants who specialize in surgical care as well as ostomy and wound management.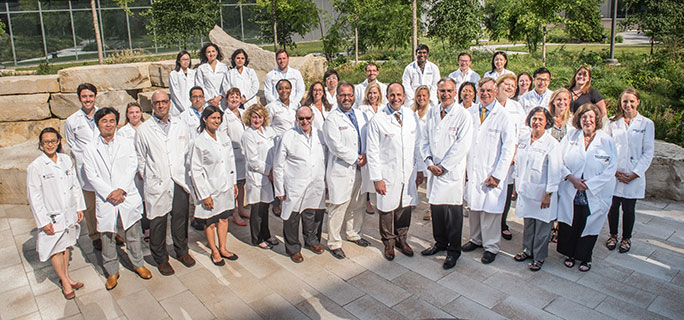 In addition, our center's director, Russell Cohen, MD, works with an advanced practice nurse (APN) who is trained in IBD care in the outpatient setting. The APN manages and treats inflammatory bowel disease in collaboration with the physicians. APNs see established patients independently in the clinic setting and are able to order necessary lab work or diagnostic testing and order prescription medications.
To schedule an appointment with an APN, please call 773-702-6140.
New guidelines for treating patients with ulcerative colitis
A team of experts, led by Dr. David Rubin, established new guidelines on diagnosing and managing ulcerative colitis. The guidelines are aimed at helping patients experience sustained periods of remission from inflammatory disease while relying less on traditionally used steroids.