Providing care and support for patients living with stomas as well as those considering ostomy surgery
At the University of Chicago Medicine, our specialty nurses, certified in ostomy wound and continence care, work with adults anticipating the creation of an ileostomy or colostomy. Our team provides post-operative education and care to patients who have recently undergone surgery. We also see patients living with stomas that need additional assistance and/or are interested in updates to their ostomy management systems.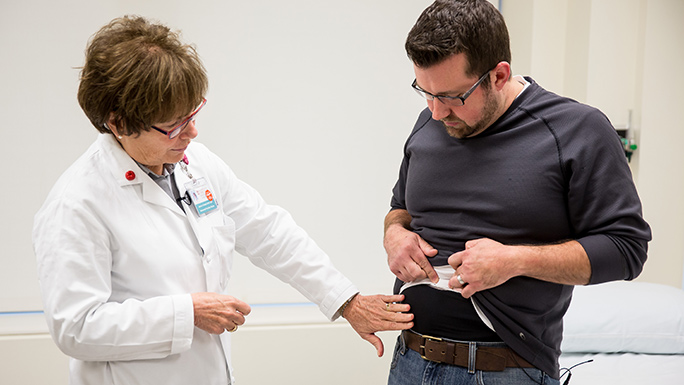 We believe that all people who undergo ostomy surgery should have access to a specialized ostomy nurse to help with the adaptation and adjustments that are necessary following surgery and on an ongoing basis. We suggest that all patients with an ostomy be examined by an ostomy nurse annually to identify any issues before problems arise.
Ostomy: Frequently Asked Questions
Stomas: Frequently Asked Questions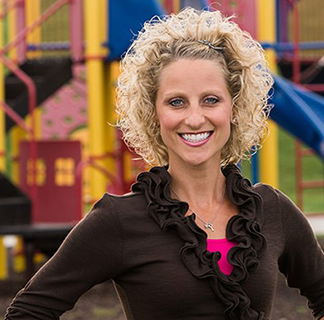 IBD experts help teacher with ulcerative colitis
Abbie Perkovich had been sidelined by inflammatory bowel disease. Her medications were no longer keeping the disease under control. Doctors thought her best option was to have her colon surgically removed.
Read Abbie's story
Request an Appointment
The information you provide will enable us to assist you as efficiently as possible. A representative will contact you within one to two business days to help you schedule an appointment.
You can also make an appointment with our providers by:
– Scheduling a virtual video visit to see a provider from the comfort of your home
– Requesting an online second opinion from our specialists
To speak to someone directly, please call 1-888-824-0200. If you have symptoms of an urgent nature, please call your doctor or go to the emergency room immediately.