The University of Chicago Medicine pancreatic diseases team is specially trained to collaboratively diagnose and treat pancreatic conditions. Treatment plans for chronic pancreatitis depend on the cause, extent of the disease and the overall health of the patient, meaning your treatment is developed by multiple specialists and designed to fit your needs.
What is Chronic Pancreatitis?
Chronic pancreatitis is a progressive disease characterized by ongoing inflammation of the pancreas. Over time, irreversible damage to pancreatic tissue occurs. Symptoms and complications vary from person to person, but can include abdomen pain, diarrhea, nausea and vomiting.
Chronic Pancreatitis Treatment
Several factors help physicians determine the proper diagnosis and treatment, including a detailed review of the patient's medical history. Most treatment plans include therapies to manage pain, as well as the use of medicines and procedures to compensate for poor pancreatic function to ensure proper nutrition. Some patients with chronic pancreatitis develop diabetes, so proper insulin management and diet modifications are important. We offer pancreatitis-specific nutrition consultations to help patients adapt to their lifestyle changes.
Physicians often prescribe narcotics, which may have side effects like constipation and drowsiness. Endoscopic or surgical treatments can also be attempted in certain patients.
Painful chronic pancreatitis or multiple recurrent episodes of pancreatitis that are not controlled with standard medical and surgical treatments may require the removal of the whole pancreas (total pancreatectomy) to relieve severe symptoms
Our pancreatic care team provides long-term outpatient follow-up care to ensure patients are comfortable and that optimal therapy is provided.
Frequently Asked Questions about Chronic Pancreatitis
Surgical Option for Chronic Pancreatitis Patients in Severe Pain
Total pancreatectomy with islet autotransplantation has emerged as an option for the treatment of debilitating pain in patients with chronic pancreatitis. About 70 percent of patients experience dramatic pain relief after total pancreatectomy with autologous islet cell transplantation.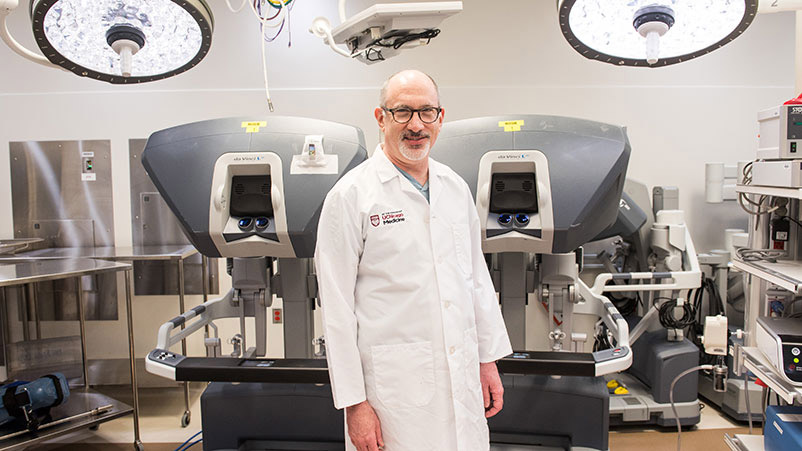 Request an Appointment
The information you provide will enable us to assist you as efficiently as possible. A representative will contact you within one to two business days to help you schedule an appointment.
You can also make an appointment with our providers by:
– Scheduling a virtual video visit to see a provider from the comfort of your home
– Requesting an online second opinion from our specialists
To speak to someone directly, please call 1-888-824-0200. If you have symptoms of an urgent nature, please call your doctor or go to the emergency room immediately.