At the University of Chicago Medicine, our pancreatic team is specially trained to deal with and diagnose multiple pancreatic conditions. Hereditary pancreatitis is an inherited form of pancreatitis characterized by recurrent episodes of painful pancreatitis starting at an early age. In most patients, the recurrent attacks will eventually progress to chronic pancreatitis. Frequently, other family members have pancreatitis as well.
Treatment for Hereditary Pancreatitis
Treatment typically includes measures geared at controlling pain and ensuring optimal nutrition. Frequently, pancreatic enzyme replacement is indicated. Our pain medicine specialists can offer a wide range of pain management solutions to curb the pain associated with pancreatitis.
Hereditary pancreatitis has been linked to an increased risk for pancreatic cancer. Therefore, it's important to talk with your physician about this risk and any screening measures for you or your family that may be appropriate to check for signs of pancreatic cancer.
Frequently Asked Questions
Surgical Option for Chronic Pancreatitis Patients in Severe Pain
Total pancreatectomy with islet autotransplantation has emerged as an option for the treatment of debilitating pain in patients with chronic pancreatitis. About 70 percent of patients experience dramatic pain relief after total pancreatectomy with autologous islet cell transplantation.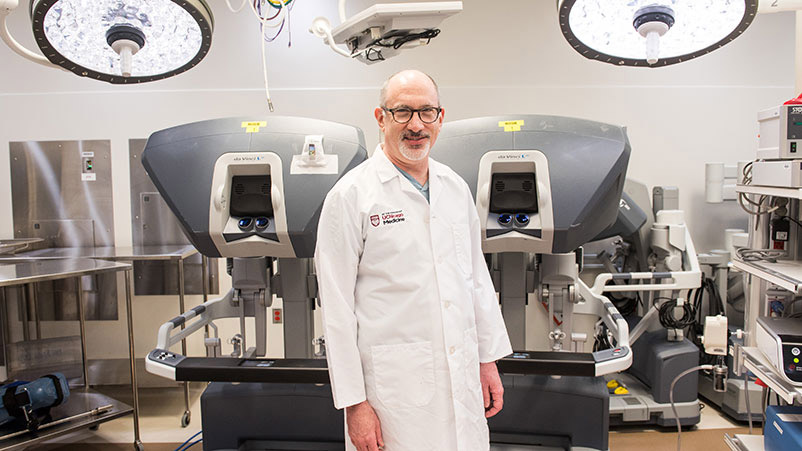 Request an Appointment
The information you provide will enable us to assist you as efficiently as possible. A representative will contact you within one to two business days to help you schedule an appointment.
You can also make an appointment with our providers by:
– Scheduling a virtual video visit to see a provider from the comfort of your home
– Requesting an online second opinion from our specialists
To speak to someone directly, please call 1-888-824-0200. If you have symptoms of an urgent nature, please call your doctor or go to the emergency room immediately.
Patient Information
Your care and well-being are our primary concerns, and we want your stay to be as comfortable as possible.
See all patient resources
Second Opinions
Seeking the opinion of an expert can ease your mind and help you feel more secure in the medical decisions you are making.
Request a second opinion
U.S. News & World Report Rankings
We continue to place highly in categories in the U.S. News & World Report annual rankings. See our full list of ranked specialties.
U.S. News & World Report Rankings
---
Directions & Parking
Step-by-step instructions on how to get to our main campus by car and public transportation.
Get directions
Classes & Events
We offer relevant classes, screenings and support groups to help you lead a healthier life.
See all classes and events