Offering the Full Range of Treatment Options for Breast Cancer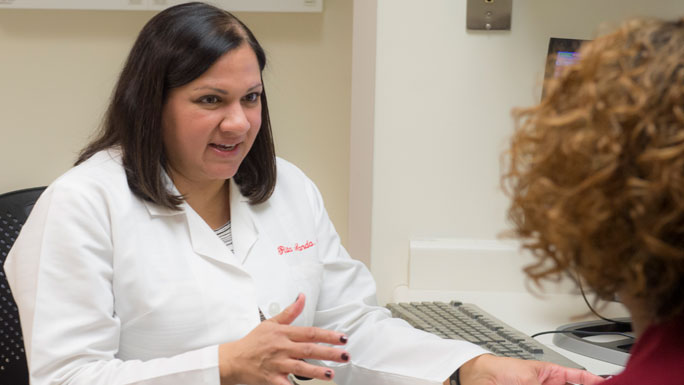 At UChicago Medicine, we target breast cancer using a team approach so each patient receives tailored treatment based on individual needs. Our multidisciplinary breast cancer team considers several factors — stage of the cancer, tumor biology, family medical history and past medical history — when deciding on the best course of treatment for the patient.
Our Breast Cancer Care Locations
Request an Appointment
The information you provide on this secure form to request an appointment with a UChicago Medicine breast cancer expert will enable us to assist you as efficiently as possible. A representative will contact you within one to two business days to help you schedule an appointment.
You can also make an appointment with our providers by:
– Scheduling a virtual video visit to see a provider from the comfort of your home
– Newly diagnosed patients can schedule a 15-minute introductory Express Expert Cancer Opinion virtual session at no cost
– Requesting an online second opinion from our specialists
To speak to someone directly, please call 1-855-702-8222. If you have symptoms of an urgent nature, please call your doctor or go to the emergency room immediately.
For Referring Physicians
To refer a patient for breast cancer care, please call UCM Physician Connect at 1-800-824-2282.