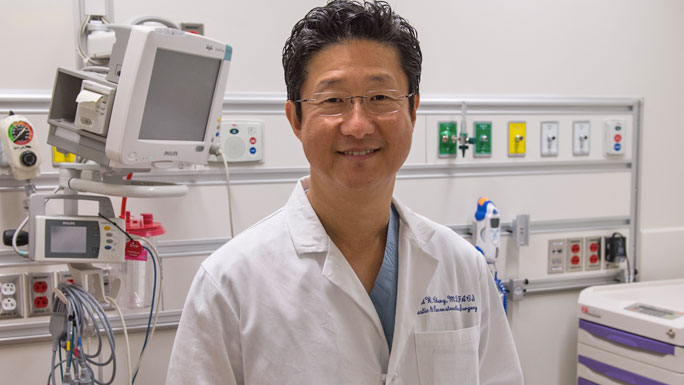 University of Chicago Medicine plastic and reconstructive surgeons offer the latest breast reconstruction techniques, including microsurgery to repair or reconnect tiny blood vessels and improve blood flow. This technique helps maintain form and function for patients who have undergone breast cancer surgery.
Patients may choose from several different options for breast reconstruction:
Oncoplastic reconstruction for breast cancer patients undergoing lumpectomy or breast conservation (where a portion of breast tissue is removed) to maintain a symmetrical and aesthetic look
Implant-based reconstruction for women undergoing mastectomy or surgical removal of one or both breasts
Autologous tissue-based reconstruction, the use of tissue from various areas of the body to reconstruct the breast
Because our experts provide the full spectrum of reconstructive options, an individualized plan for reconstruction is made based on each patient's priorities, needs and physique.
After Breast Cancer, Bronzeville Woman Triumphs as a Bodybuilder
Breast cancer with a genetic mutation derailed Erica Langley's plans to become a bodybuilder. But after an aggressive, personalized treatment plan, she conquered both cancer and her bodybuilding competition.
View Langley's story