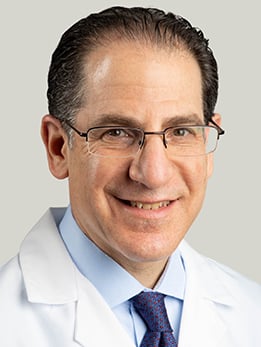 Vascular Surgery, Surgery | More
Professor of Surgery
Director, Center for Aortic Diseases
UChicago Faculty Physicians hold faculty positions with the University of Chicago and provide care for patients on the academic health system's main campus in Hyde Park and in care centers throughout the Chicago region.
Close
773-702-6128
Ross Milner, MD, is an internationally recognized expert in
vascular surgery
. He specializes in the treatment of complex
aortic diseases
.
Dr. Milner has been the primary investigator on numerous endovascular device trials. He is the co-national principal investigator for the GREAT registry. He examined the use of remote pressure sensor monitoring for surveillance after
endovascular aortic aneurysm repair
as part of a research fellowship that he completed at the University Medical Center of Utrecht as the Marco Polo Fellow of the Society for Vascular Surgery. Since that time, he has been involved with many studies that evaluate endovascular devices for both thoracic aortic disease and abdominal aortic aneurysms.
A dedicated educator and mentor, Dr. Milner teaches medical students, residents and fellows about vascular disease management, including the use of aortic stents. He has received numerous awards for his teaching. In addition, he is frequently invited to speak at national and international conferences on vascular surgery and aortic aneurysms. He has been recognized as the first master clinician of the Bucksbaum Institute for Clinical Excellence.
A prolific author, Dr. Milner has written more than 100 abstracts and manuscripts, as well as more than 20 reviews and chapters in leading textbooks on endovascular therapies. In addition, he serves on the editorial board for several prominent scientific journals, including
The European Journal of Vascular and Endovascular Surgery
,
Vascular Disease Management,
and
Endovascular Today
, and reviews manuscripts for inclusion in many peer-reviewed journals, such as the
American Journal of Surgery
and the
Journal of Vascular Surgery
.
At The Forefront Live: Understanding Abdominal Aortic Aneurysms
Ross Milner, MD, director of the Center for Aortic Diseases at UChicago Medicine, explains the causes, treatment and prevention methods of abdominal aortic aneurysms, and he's joined by Jim Craig, a national advocate for AAA screening and awareness.