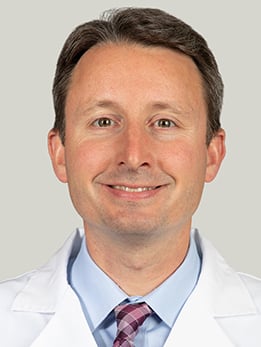 Hematology and Oncology (Cancer) | More
Associate Professor of Medicine
A clinically integrated network of physicians and providers employed by UChicago Medicine who offer care in inpatient, community, ambulatory, acute care or extended care settings.
Close
855-702-8222
Peter H. O'Donnell, MD, specializes in the treatment of genitourinary malignancies, including
prostate
,
kidney
, and
testicular cancers
— with particular expertise in
bladder cancer
.
Dr. O'Donnell is a well-published researcher with advanced training in pharmacology and pharmacogenomics (the study of genetic traits that cause differences between patients in drug responses and side-effects). He has an interest in the study of personalized medicine, which involves considering each patient's genetic profile when determining chemotherapy and other therapeutic decisions. Dr. O'Donnell has several ongoing research projects. Currently, he is investigating how genetic factors affect chemotherapy drug outcomes — specifically for patients receiving treatment for bladder cancer, and for patients receiving the widely used chemotherapy drugs cisplatin and capecitabine.
Additionally, Dr. O'Donnell serves as principal investigator of numerous clinical trials, including the "1200 Patients Project," a clinical study operated through the Center for Personalized Therapeutics at the University of Chicago. In this role, he leads an initiative exploring the benefit of incorporating broad pharmacogenomic testing into routine clinical practice for patients with any type of disease.
Dr. O'Donnell is also a member of the University of Chicago Committee on Clinical Pharmacology and Pharmacogenomics. This committee aims to expand the educational mission of conducting research and training the next generation of scientists in clinical pharmacology, principles of therapeutics, molecular pharmacology, and pharmacogenomics.