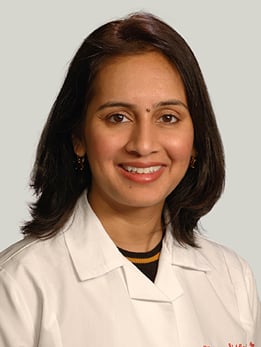 Associate Professor of Obstetrics and Gynecology
UChicago Faculty Physicians hold faculty positions with the University of Chicago and provide care for patients on the academic health system's main campus in Hyde Park and in care centers throughout the Chicago region.
Close
773-702-6118
A general obstetrician and gynecologist, Maryam Siddiqui, MD, provides preventative and routine care for women. She is an experienced gynecologic surgeon with expertise in vaginal surgery and sterilization techniques, in addition to the treatment of heavy menses and cervical dysplasia. Dr. Siddiqui performs office-based procedures for sterilization, contraception, and the treatment on heavy menses. She also performs colposcopies to diagnose and manage disorders of the female lower genital tract.
In addition to her clinical practice, Dr. Siddiqui focuses on resident education and mentorship. She has been instrumental in the team-based approach to teaching in the UChicago Medicine Women's Care Center, incorporating nurses, residents and faculty physicians. Dr. Siddiqui received the Golden Apple resident teaching award in 2014. She was also the recipient of the National Faculty Teaching Award, presented by the Council on Resident Education in Obstetrics and Gynecology in 2007.
Read more about Dr. Siddiqui