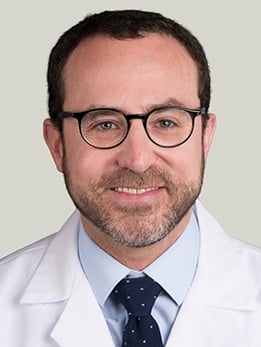 An interventional cardiologist, Jonathan D. Paul, MD, uses minimally invasive,
catheter-based techniques
to diagnose and treat cardiovascular diseases. In particular, he provides care for patients with
coronary artery disease
,
peripheral vascular disease
,
aortic disease
and
structural heart disease
.
Dr. Paul currently is involved in several clinical trials, ranging from invasive treatment of patients with uncontrolled hypertension to evaluation of new medications for the treatment of heart attack. Dr. Paul's research interests also include regenerative therapies for cardiovascular disease.
Dr. Paul has presented his work on angiogenesis and cardiovascular stem cell therapies at national and international scientific meetings. Additionally, he has contributed chapters in leading textbooks on endovascular interventions.