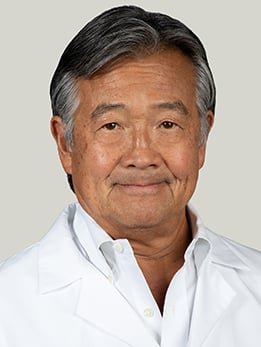 Transplant, Surgery, Transplant Oncology | More
Professor of Surgery Chief, Section of Transplant Surgery
Co-Director, Transplant Institute
UChicago Faculty Physicians hold faculty positions with the University of Chicago and provide care for patients on the academic health system's main campus in Hyde Park and in care centers throughout the Chicago region.
Close
773-834-3524
[MUSIC PLAYING] I specialize in organ transplant, organ replacement, as well as diseases of the liver. And these include benign and malignant diseases of the liver and bile ducts. In the realm of organ transplant, I do kidney, pancreas, intestine, and liver transplant, but I'm also interested in the immunosuppressive management, the way to suppress the immune system from rejecting in all organs, as well as tissues.
My approach to patient management is to really engage them and understand how the disease process affects their lives, as well as their families' lives and their career. And so we spend a lot of time just getting to know each other. And as part of a multidisciplinary team, including medical colleagues, as well as other health care providers, we spend time getting to know patients individually.
I think our philosophy is unique in that we provide lifelong care to our patients. I'm happy to see them in sickness and in health many years after we take care of them. So it's the comprehensive multidisciplinary care at the University of Chicago, which I think makes us quite unique in regards of looking for the best solution to a patient's problem. It may not always be the one that is the most aggressive because sometimes patients don't want that. And so matching the patient's expectation with the care that we can provide is really what I think makes UC Medicine different.
So in transplantation, and one of the reasons I really got into it, is you really make a dramatic difference in the patient lives. Most of these patients are chronically ill and have just progressive organ failure in the case of transplant. And patients with cancer have an immediate need for how we're going to take out the cancer or treat them.
And so what I find most professionally fulfilling is being able to accomplish that, realizing that you can make a huge impact on some of these lives. And then as a result, their families' lives. Exercise is important. Getting sleep at night is important, and eating right.
And then each organ system has its sensitivity. So obviously, in talking about liver, you try and avoid the things that cause the liver damage-- alcohol to moderation or avoidance, healthy diet, so you don't get fatty liver disease, which is now becoming one of the most prevalent causes of liver disease in the United States. Getting tested for hepatitis B and C, which can be easily treated nowadays. And then once you have those diseases, try and minimize those kinds of things that can cause liver damage. If you have cancer, or you think you're prone to having cancer or some other indications you might, just getting checked on a periodic basis by your physician.
I went to medical school here. I graduated in 1982. So coming back here a couple of years ago was sort of the end of a cycle coming through my career of 30 plus years in transplant. And it's really gratifying to come back here.
University of Chicago has made huge advances. It's always been a premier institution in research and in education. And it's increasingly clear that we're at the cutting edge of medicine.
[MUSIC PLAYING]
With more than 30 years of experience, John Fung, MD, PhD, is a renowned leader in the field of organ transplantation, including liver, kidney, pancreas, islet and intestinal transplantation. Dr. Fung also performs procedures for bile duct cancer and obstruction, gallbladder and biliary tract diseases and hepatobiliary malignancies.

Dr. Fung has spearheaded the use of new minimally invasive surgical transplant techniques. Additionally, he's an accomplished immunologist and has introduced procedures to improve donor organ preservation.

Dr. Fung has a longstanding research interest in transplantation immunology, immunosuppression therapy and liver related immunology. He has published more than 1,000 articles and book chapters, serves on the editorial board for several medical journals and was the former editor-in-chief for Liver Transplantation.

Dr. Fung's dedication to innovation and delivering the highest level of patient care is recognized through his consistent appearance on the "America's Top Doctors" and "Best Doctors in America" lists.

Dr. Fung was one of the physicians leaders of the transplant care team that made history in December 2018 after performing two triple-organ transplants within 27 hours, replacing the failing hearts, livers and kidneys of 29-year-olds Sarah McPharlin and Daru Smith.
UChicago Faculty Physicians who provide services at UChicago Medicine Ingalls Memorial are not employees or agents of UChicago Medicine Ingalls Memorial.
World's First Back-to-Back Heart-Liver-Kidney Transplants
UChicago Medicine physicians made history in December 2018 after performing two triple-organ transplants within 27 hours, replacing the failing hearts, livers and kidneys of 29-year-olds Sarah McPharlin and Daru Smith.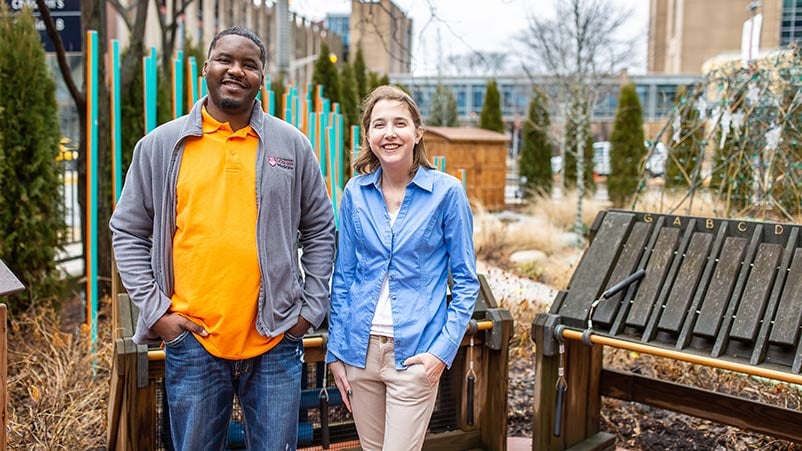 Read more from Dr. John Fung