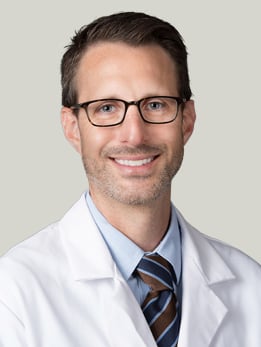 Andrew Aronsohn, MD, is a specialist in the diagnosis and treatment of
liver disease
, including medical management of
liver transplantation
.
He is an associate professor at the University of Chicago Medicine Center for Liver Diseases, a multidisciplinary center that is nationally known for its research discoveries and treatment innovations related to liver diseases and transplantation. He is also a faculty member at the
MacLean Center for Clinical Medical Ethics
.
Dr. Aronsohn's research interests involve investigation of ethical issues surrounding hepatitis C therapy, which include fair distribution of resources and linkage to care. He leads the hepatitis curriculum of ECHO Chicago, which aims to educate and empower primary care providers to effectively manage hepatitis C in a local primary care setting.
Dr. Aronsohn serves as a committee member on the National Academy of Sciences report for hepatitis B and C elimination as well as the AASLD/IDSA guidance for hepatitis C treatment.