Pediatric Otolaryngology (ENT), Head and Neck Surgery, Surgery | More
Assistant Professor of Surgery
A clinically integrated network of physicians and providers employed by UChicago Medicine who offer care in inpatient, community, ambulatory, acute care or extended care settings.
Close
773-702-1865
Request an Appointment
Refer a Patient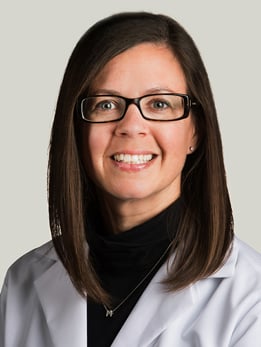 Andrea Shogan, MD, is a board-certified pediatric head and neck surgeon. She provides comprehensive pediatric otolaryngology (ENT) care, including the diagnosis and management of breathing disorders, congenital neck masses, recurrent ear infections and obstructive sleep apnea.
Dr. Shogan has a particular clinical interest in treating airway and swallowing abnormalities. She is skilled in the fiberoptic endoscopic evaluation of swallowing (FEES) procedure, which eliminates pediatric patients' exposure to the harmful radiation present in traditional swallowing evaluations.
In addition to her commitment to quality care for patients and their family members, Dr. Shogan is also actively engaged in teaching and mentoring medical students and residents.
To Request an Appointment
Duchossois Center for Advanced Medicine (DCAM) - Hyde Park
Request an Appointment at Duchossois Center for Advanced Medicine (DCAM) - Hyde Park or call UCM Connect at 1-888-824-0200
UChicago Medicine Orland Park
Request an Appointment at UChicago Medicine Orland Park or call UCM Connect at 1-888-824-0200
To Refer a Patient
Refer a Patient
or call UCM Connect at
1-888-824-0200