At the University of Chicago Medicine, our experts are dedicated to improving the lives of women with endometriosis. Whether it's correcting or confirming your diagnosis, relieving your pain, offering a second opinion for treatment, performing optimized surgical techniques or providing fertility treatment, our multidisciplinary team has the experience to support you through the challenges and discomforts of endometriosis.
Frequently Asked Questions about Endometriosis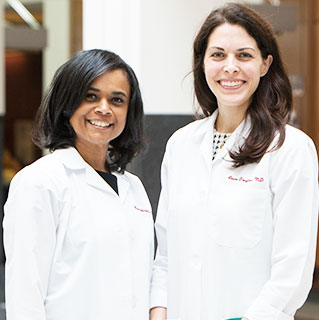 7 Silent Signs You Could Have Endometriosis
UChicago Medicine gynecologists Monica Christmas, MD, and Laura Douglass, MD, help explain signs and symptoms of endometriosis.
Read more
Obstetrics and Gynecology Articles