At the University of Chicago Medicine Center for Parkinson's Disease and Movement Disorders, our neurology experts understand that effective care is customized to the unique symptoms and needs of each patient. As an American Parkinson's Disease Association-certified center, we specialize in the treatment and management of complicated and rare movement disorders, as well as symptoms of progressive neurodegenerative diseases.
Movement Disorders, Parkinson's Disease, Deep Brain Stimulation: Expert Q&A
Dr. Tao Xie, a specialist in the treatment of Parkinson's disease and movement disorders, and neurosurgeon Dr. Peter Warnke, discuss the diagnosis and management of Parkinson's disease and DBS as a treatment option.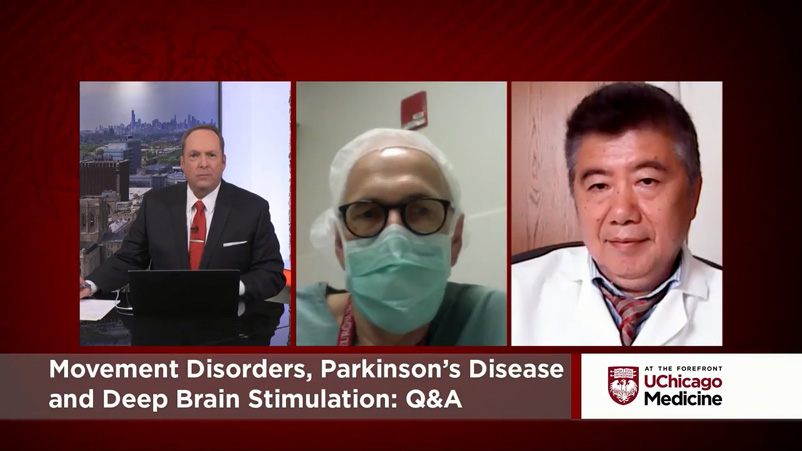 Find a Location Near You
1101 S. Canal St.
Suite 201 & 202
Chicago, IL 60607
877-336-5667
Request an Appointment
Learn more about our specialists and schedule an appointment instantly through our online scheduling portal.
The information you provide will enable us to assist you as efficiently as possible. A representative will contact you within one to two business days to help you schedule an appointment.
To speak to someone directly, please call 1-888-824-0200. If you have symptoms of an urgent nature, please call your doctor or go to the emergency room immediately.