Advanced Treatment for Movement Disorders
As movement disorders progress, patients need constant monitoring and adjustments to ensure the long-term effectiveness of their treatments. University of Chicago Medicine physicians develop individualized treatment plans to help patients regain as much function as possible. They apply their expertise to control symptoms, and take care a step further by determining additional treatment options when initial therapies, such as medication, become ineffective
While there is no cure for Parkinson's disease and similar movement disorders, we offer a combination of medications, botulinum toxin injections and surgical treatment options to provide the best possible care for each individual.
Movement Disorders, Parkinson's Disease, Deep Brain Stimulation: Expert Q&A
Dr. Tao Xie, a specialist in the treatment of Parkinson's disease and movement disorders, and neurosurgeon Dr. Peter Warnke, discuss the diagnosis and management of Parkinson's disease and DBS as a treatment option.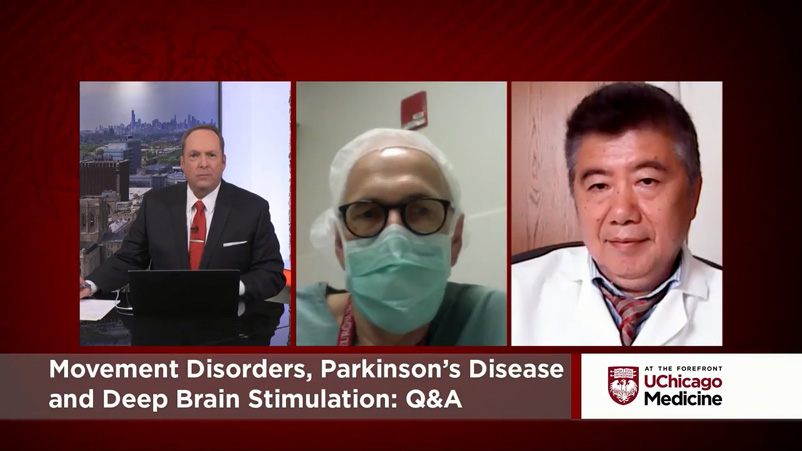 Request an Appointment
Learn more about our specialists and schedule an appointment instantly through our online scheduling portal.
The information you provide will enable us to assist you as efficiently as possible. A representative will contact you within one to two business days to help you schedule an appointment.
To speak to someone directly, please call 1-888-824-0200. If you have symptoms of an urgent nature, please call your doctor or go to the emergency room immediately.