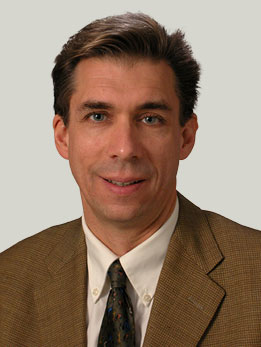 Professor of Neurology
A clinically integrated network of physicians and providers employed by UChicago Medicine who offer care in inpatient, community, ambulatory, acute care or extended care settings.
Close
773-702-6222
Christopher M. Gomez, MD, PhD, is an expert in neurogenetic disorders, gait and balance disorders and in the diagnosis and treatment of patients with
ataxias
— a family of rare neurodegenerative diseases. Since 1991, Dr. Gomez has been on the medical and research advisory board of the National Ataxia Foundation. He currently serves as the vice chair of the Neurogenetics Section of the American Academy of Neurology.
Dr. Gomez's laboratory research concentrates on the molecular and cellular mechanisms of neurodegenerative disease — with a focus on the means by which genetic mutations in ion channels or other essential proteins lead to dominantly inherited neurodegenerative diseases. His research has resulted in more than 50 peer-reviewed publications in scientific journals.