We perform a wide range of procedures because our congenital heart disease team understands that treatment is not "one-fits-all" care. Your best option will depend on the severity of your congenital heart disease. We will work with you to determine what strategy or strategies will be ideal for your condition and your personal needs.
Innovative Devices to Treat Heart Defects
At the University of Chicago Medicine, our congenital heart disease specialists are pioneers in the use of innovative devices to close holes in the heart without the need for surgery. These small devices are placed using catheters that are inserted into the artery or vein in the groin. Many patients with atrial septal defect, patent ductus arteriosus, patent foramen ovale or ventricular septal defect have been successfully treated with these devices. These special nonsurgical procedures offer many advantages, including:
Short procedure time. Patients can sometimes leave the hospital the same day.
No visible scarring.
Little to no pain.
Little to no blood loss.
Quick recovery, with patients frequently able to resume normal activities the next day.
Congenital Heart Treatment Options
Contact Us
For general questions about our adult congenital heart disease (ACHD) program, please contact us at 773-702-7777.
Surgical Treatments Resources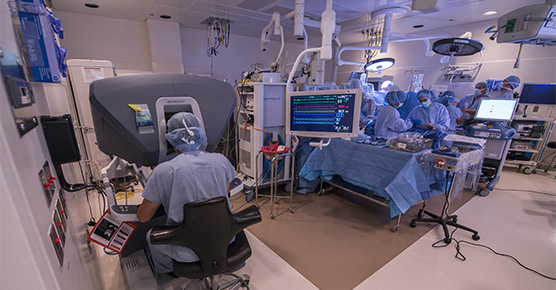 Robotic Heart Surgery
UChicago Medicine is one of a handful of hospitals in the world that offers a wide range of robotic approaches for heart conditions.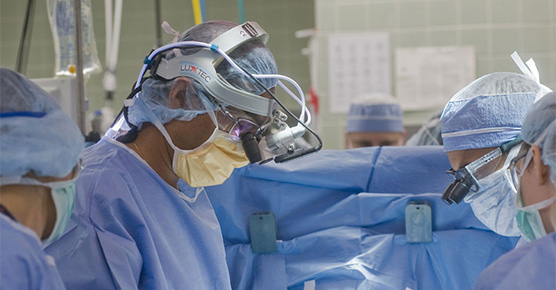 Valve Repair & Replacement Surgery
As pioneers in heart valve procedures, UChicago Medicine heart surgeons can often offer surgical solutions that are not available at most hospitals.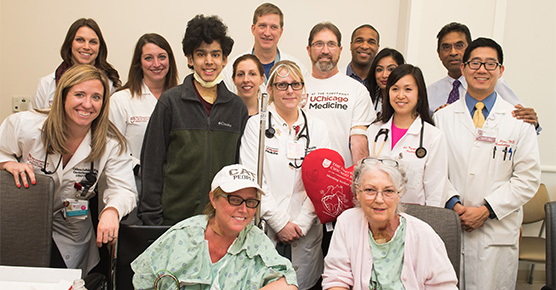 Heart Transplant
At UChicago Medicine, you can reach out to some of the most experienced cardiologists and cardiac surgeons in the country.
Learn more about heart and vascular disease