Over 10 Years of Proven Success with Robotic Heart Surgery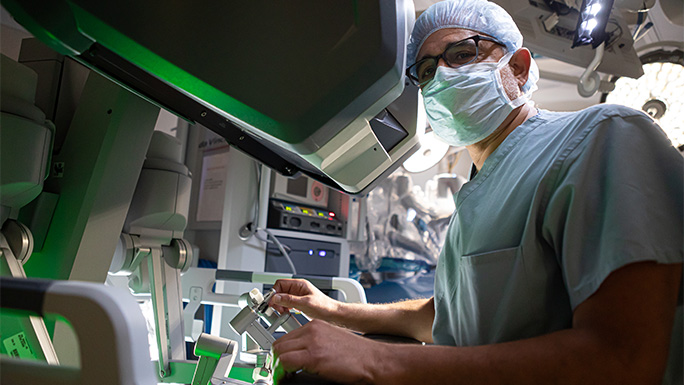 With over a decade of experience, UChicago Medicine has been home to one of the longest and most established robotic cardiac surgery programs in the country, and by performing more than 1,600 successful robotic heart procedures for our heart patients, we are also one of the busiest programs in the nation. Known for unparalleled surgical skill and providing the most comprehensive range of minimally invasive options available, we are internationally recognized for our surgeons' experience, full spectrum of robotic procedures and innovative techniques. Using robotic devices, sophisticated thin instruments, miniature cameras and hybrid techniques, we are able to repair the heart without having to make a long incision and cut through the breastbone.
Benefits of Robotic Heart Surgery
Minimally invasive and robotic heart surgery techniques offer several advantages compared to open-chest procedures, including:
A Wide Range of Robotic Heart Surgery Options
Our surgical expertise spans everything from robotic coronary bypass surgery to treating arrhythmia disorders, and it is common for our surgeons to correct more than one heart problem during a minimally invasive procedure. For example, we can perform a mitral valve repair or bypass surgery without opening the chest.
Minimally invasive cardiac procedures performed regularly by UChicago Medicine surgeons include:
State-Of-The-Art Hybrid Operating Suite
Our robotic heart surgeries are performed in the Center for Care and Discovery - Hyde Park, where the surgical suites in the hospital feature sophisticated diagnostics, leading-edge medical and robotic technologies and state-of-the-art imaging capabilities. The hybrid operating rooms unite the surgical suite and the cardiac catheterization lab, enabling surgeons and interventional cardiologists to perform multiple procedures in one setting and treat more than one type of heart problem at the same time.
Why Choose Robotic Heart Surgery?
Learn about the benefits of robotic heart surgery.
What Robotic & Minimally Invasive Heart Procedures We Perform
Revolutionary Robotic Heart Surgery
Dr. Husam Balkhy and the robotic cardiac surgery team at UChicago Medicine performed the world's first fully robotic aortic valve replacement with a suture-less valve to treat Jack Proffit.
Learn more about Jack Proffit's recovery
Robotic Mitral Valve Surgery
Kevin Agnew, a 39-year-old father of three, sought international leader in robotic cardiac surgery Husam Balkhy, MD, at the University of Chicago Medicine to repair his heart malfunction through tiny incisions.
Read more about Kevin Agnew's treatment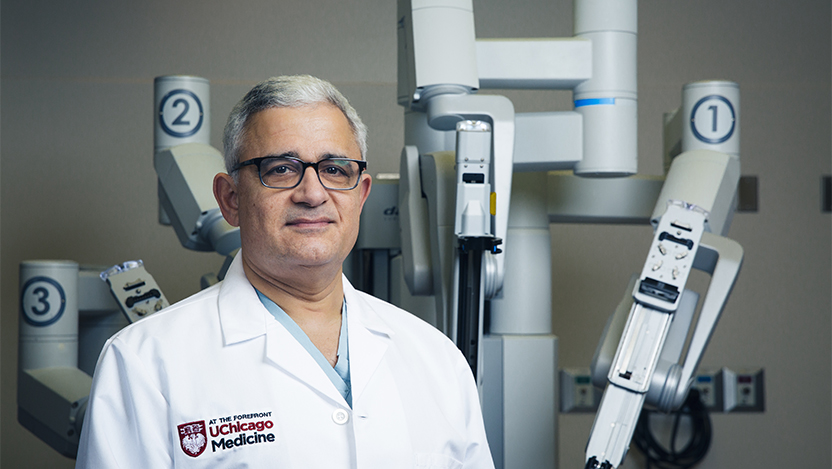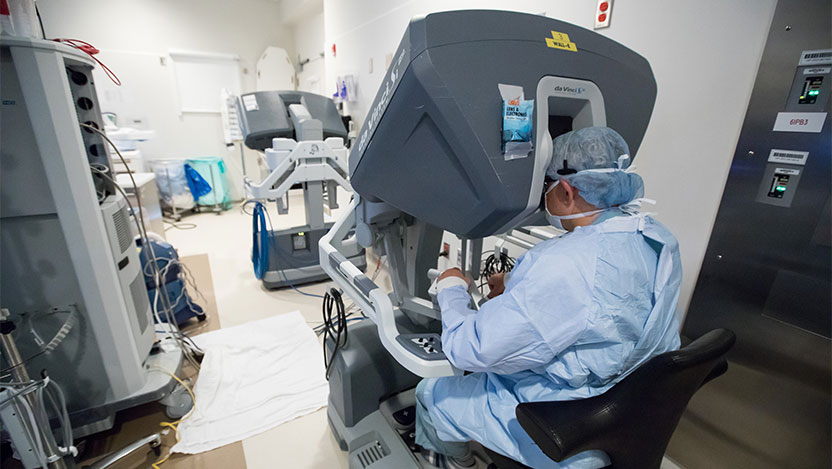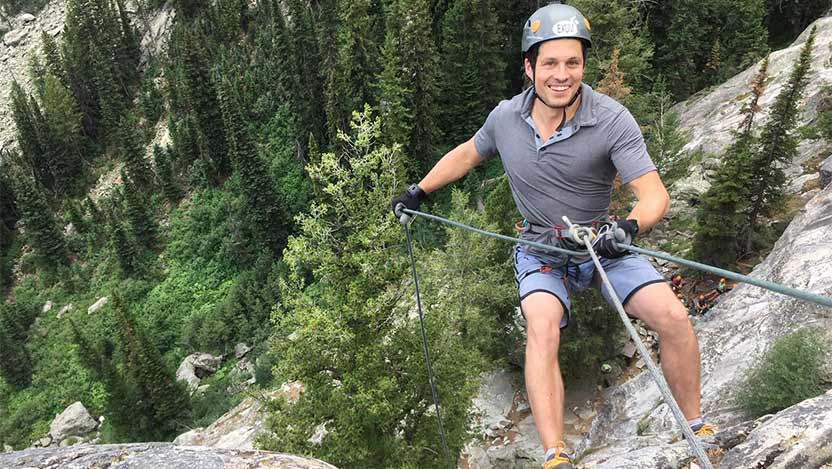 Meet Our Robotic Heart Surgery Team
Robotic Heart Surgery Locations Near You
Request an Appointment
The information you provide will enable us to assist you as efficiently as possible. A representative will contact you within one to two business days to help you schedule an appointment.
You can also requesting an online second opinion from our specialists.
To speak to someone directly, please call 773-702-2500. If you have symptoms of an urgent nature, please call your doctor or go to the emergency room immediately.
Read more about heart surgery