Skip to content
Sonali Smith, MD: Undaunted by the challenges of lymphoma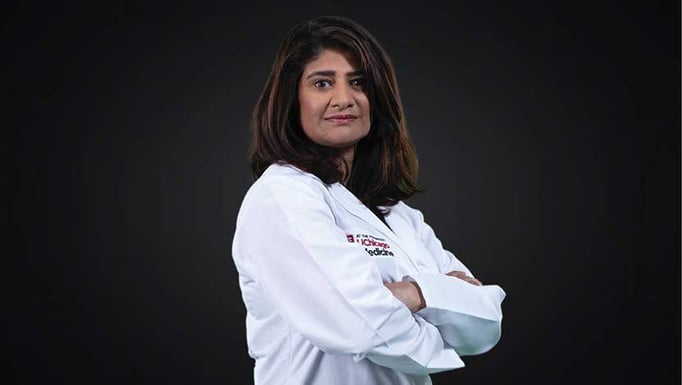 Two decades after committing her career to lymphoma, Sonali Smith, MD, remains devoted to finding better treatments for this complex cancer and bringing them to patients quickly.
In May 2017, Sonali Smith, MD, called lymphoma patient Linda Winkler with startling news. Winkler's cancer, which had come back after multiple treatments over many years, was in complete remission.
"Dr. Smith told me I was a walking miracle," Winkler said.
Just one month earlier, Winkler had arrived at Smith's clinic in a wheelchair, too weak to walk. The Colorado woman came to the University of Chicago Medicine to participate in a clinical trial for a new immunotherapy after being told she had only a few months to live.
"I'm giving good news to many more patients now than I did when I started my career," said Smith, who joined the cancer care team at UChicago Medicine in 2001.
In the 1990s, when Smith was in medical school, chemotherapy was the only option for lymphoma patients. If they didn't respond to treatment, more aggressive chemotherapy was given. Most patients with relapsed lymphoma did not survive.
But over the past two decades, as she went from trainee to nationally recognized expert, Smith witnessed an evolution — and revolution — in the care of lymphoma that she calls "nothing short of dramatic."
I'm giving good news to many more patients now than I did when I started my career.
In 1997, just a year prior to Smith starting her training at UChicago Medicine, the first targeted therapy for cancer — monoclonal antibodies — was approved by the U.S. Food and Drug Administration. Antibodies are proteins made by the immune system to fight infection. Monoclonal antibodies can be designed to attack a certain target on the surface of lymphocytes, the cells where lymphoma starts. In clinical trials leading up to FDA approval, the best results were seen in the most common types of non-Hodgkin lymphoma.
"Cure rates improved. Quality of life improved. And how long patients lived improved," Smith said. "It was very exciting to be part of the first leap forward in treatment for this cancer."
Smith decided to devote her career to lymphoma care and research.
Lymphoma is a complicated cancer to diagnose and treat. It has about 80 subtypes, which experts divide into three categories: slow-growing, aggressive and highly aggressive. The cancer cells can reach any organ in the body. Lymphoma affects young and old, male and female, and all races and ethnicities.
"No patient is alike," said Smith, who works with a team of pathologists and oncologists to pinpoint the exact type of lymphoma for each patient and outline a personalized care plan.
"Our goal is always for cure with the first line of therapy in aggressive lymphomas," Smith said. "But when the lymphoma is particularly resistant and does not respond to chemotherapy or a stem cell transplant, we now have more to offer than we ever had before."
Doctor, Teacher, Mentor
Smith loves the diversity of lymphoma patients and the idea of having a lifelong relationship with them. Soft-spoken with a ready smile, she is known for her warmth and her reassuring manner with patients.
Sarah Long, RN, MSN, a nurse navigator for the adult lymphoma program at UChicago Medicine, observes Smith's compassion and kindness with patients every day.
"She explains everything so well, and she captures what they are going through," Long said. "After laying things out thoughtfully, she gives them the plan going forward."
Just after getting her diagnosis of non-Hodgkin lymphoma, Marlene Markovich of Munster, Indiana, waited in an exam room at UChicago Medicine feeling anxious and scared. "But then I met Dr. Smith, and she gave me so much hope," Markovich said. "I knew I'd be taken care of."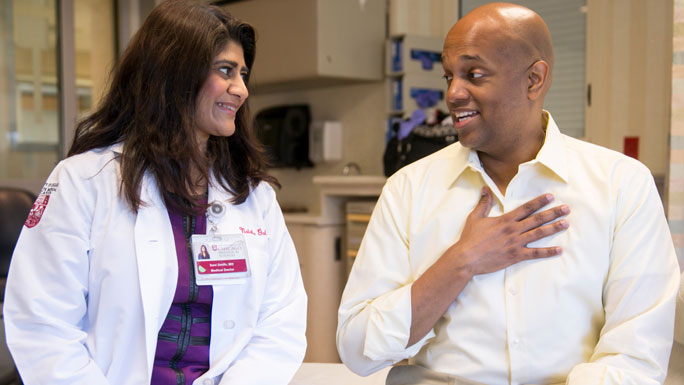 Another lymphoma patient, Clayton Harris, also praised Smith's bedside manner. "She makes me feel like I am the only patient she is caring for," he said.
Known for excellence in teaching, Smith spends much of her time educating nurses, trainees, and medical peers at UChicago Medicine and around the world.
"Dr. Smith is an excellent mentor who works to increase everyone's knowledge about lymphoma and to improve their skill set," said Katherine Gacek, RN, MSN, also a nurse navigator on the lymphoma team.
Smith has given more than 100 lectures for the Lymphoma Research Foundation, spoken to large groups at national educational events, and chairs education committees for several scientific groups — all of which speak to how generous she is with her time and expertise.
"I believe communication and education are empowering both to patients and to the clinical teams who care for them," Smith said.
Lasting Impact
As a clinical researcher, Smith often serves as principal investigator on multi-center trials — developing and testing new therapies for lymphoma, with a focus on relapsed and hard-to-treat disease.
"We've hit the limit of what we can do with chemotherapy," she said. "Our attention is now on finding chemo-free approaches."
Just a few years ago, Smith was again involved in the advent of an innovative treatment for lymphoma and other blood cancers.
Immunotherapy, most notably CAR T-cell therapy, harnesses the power of the immune system to fight cancer. Some of the first clinical trials of CAR T-cell therapy, which supercharges a patient's own T cells to seek out and destroy cancer cells, focused on patients with relapsed non-Hodgkin lymphoma. Up to 40% of these patients, all who had relapsed disease, experienced complete remission.
One of Smith's patients, Scott McIntyre of South Bend, Indiana, was the first lymphoma patient to participate in the CAR T-cell clinical trial in Illinois.
A few weeks after undergoing the therapy, Smith called McIntyre: The cancer was gone. Like Winkler, he was another one of her walking miracles.
"Immunotherapy is revolutionizing how we treat certain blood cancers," Smith said. "It has changed our algorithm and given us one more giant leap forward in lymphoma care."
The Whys and Hows of Lymphoma
Smith first became fascinated with the immune system when she studied immunology in college and medical school. Why and how do immune cells, which are supposed to protect us from disease, turn into cancer cells? She believes the answer can be found in the tissue.
Thanks to support from Keith and Susan Hoogland and Highland Ventures, Ltd., Smith started the Hoogland Lymphoma Biobank to give UChicago Medicine researchers access to biological samples and clinical data from lymphoma patients. Since the biobank was established in 2013, more than 1,600 patients have enrolled and 500 samples have been collected.
"It has been an invaluable resource," Smith said. "We hope this tissue research will not only help explain why people develop lymphoma but also lead us to more personalized care for each patient."
The Long View
When not at the hospital or attending national and international lymphoma conferences, Smith, 52, is at home in Chicago with her husband and four young adult children.
"Earlier in my career, I didn't travel and I made other choices so I could be with my family," she said.
Her husband, surgical oncologist Norm Smith, MD, shared child-raising responsibilities.
"I saw men go past me in their careers, but I couldn't do everything at once," she said. "So, I decided to define my success over the long term."
Today, Smith not only directs the lymphoma program, she is the interim chief of adult hematology/oncology at UChicago Medicine. The Lymphoma Research Foundation recently named her president-elect for their Scientific Advisory Board, making her the first woman to hold the office. She will direct 44 other world-renowned lymphoma experts, as they seek out the most promising lymphoma research projects for support from the organization.
"I am going to keep working toward better treatments for lymphoma for many more years," she said. "Maybe there will be another breakthrough that will take cancer by surprise. If so, I want to be here when it happens."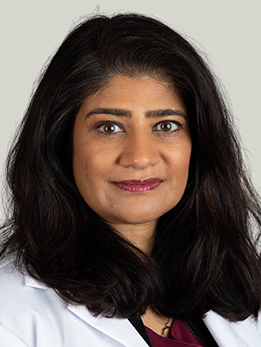 Sonali M. Smith, MD
Sonali M. Smith, MD, is an expert in lymphoma care and research and leads the UChicago Medicine adult lymphoma program. Smith is actively researching new treatments for lymphoma, such as immunotherapies that harness the body's immune system to fight cancer.
Learn more about Dr. Smith
Q & A: Diffuse large B-cell lymphoma: What you need to know about diagnosis and treatments
Sonali Smith, MD, an expert on lymphoma, answers questions about non-Hodgkin lymphoma and discusses exciting new advances in the treatment for relapsed disease.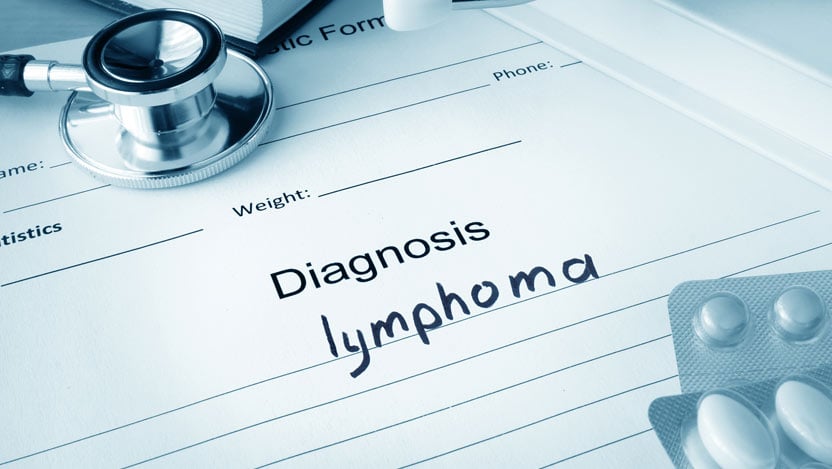 Lymphoma Related Articles