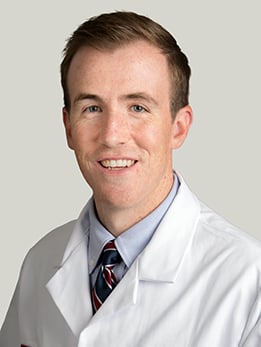 Otolaryngology (ENT), Pediatric Otolaryngology (ENT) | More
Assistant Professor of Surgery
Director, Adult Cochlear Implant Program
UChicago Faculty Physicians hold faculty positions with the University of Chicago and provide care for patients on the academic health system's main campus in Hyde Park and in care centers throughout the Chicago region.
Close
773-702-1865
Terence "Ted" Imbery, MD, is an otolaryngologist who specializes in otology and neurotology, the specialty of ear and hearing disorders. Dr. Imbery is passionate about treating adults and children with a wide array of ear problems. His clinical expertise includes cochlear implantation, skull base surgery (vestibular schwannoma), aural atresia and management of chronic ear disease (cholesteatoma). He also expanded his experience in advanced cochlear implantation techniques and radiosurgery for treatment of skull base tumors.
In addition to his clinical work, Dr. Imbery is invested in the education of medical students and residents, taking the opportunity to teach and guide them through their career. Dr. Imbery is also an active researcher with particular interests in noise induced hearing loss, outcomes after cochlear implantation and single sided hearing loss. His medical findings have been presented at national and local meetings and published in respected peer-reviewed journals, such as Otology & Neurotology and Otolaryngology – Head & Neck Surgery, on topics spanning chronic ear disease in children with cleft palate, hearing outcomes in aural atresia repair and the safety of operative microscopes.
Read More About Otolaryngology