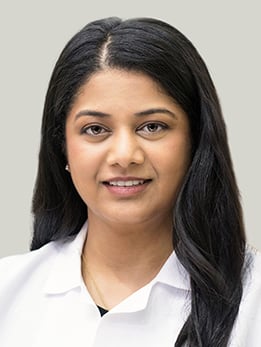 Shashwati Pradhan, MD, excels in providing comprehensive gynecology care to children and young adults, helping them navigate gynecologic conditions while minimizing any nervousness, embarrassment or worry.
Dr. Pradhan's clinical practice focuses on diagnosing and treating congenital gynecologic anomalies. She also specializes in a wide range of common and complex pediatric and adolescent gynecology, including:
pediatric vaginal concerns
labial adhesions
early on-set puberty
menstrual problems (irregular, heavy and painful periods)
chronic pelvic pain,
contraception
surgical treatment of pelvic and ovarian masses.