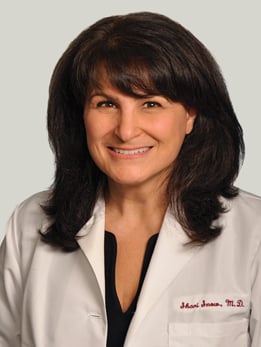 Minimally Invasive Gynecologic Surgery, OB/GYN | More
Associate Professor of Obstetrics and Gynecology
Chief, Section of Gynecology and Minimally Invasive Surgery
A clinically integrated network of physicians and providers employed by UChicago Medicine who offer care in inpatient, community, ambulatory, acute care or extended care settings.
Close
773-702-6118
Shari Snow, MD, is an expert in the management of women's health and provides care from puberty through menopause, treating menstrual disorders, fibroids, endometriosis, menopause and hereditary cancer syndromes.
In addition to her general gynecologic expertise, Dr. Snow has a particular interest in minimally invasive surgery, including laparoscopic and robotic hysterectomy, myomectomy and the laparoscopic treatment of pelvic diseases. As a certified robotic surgery expert, Dr. Snow performs complex gynecologic procedures using the latest techniques and technology. Along with her robotic proficiency, she also focuses on alternative treatment solutions to hysterectomies, including medication, uterine ablation, myomectomy and hysteroscopic procedures.
Dr. Snow is a Certified Menopause Practitioner of the North American Menopause Society (NAMS), with expertise in management of menopausal symptoms, including easing a woman's transition into menopause using hormonal and non-hormonal treatments.
Dr. Snow has a strong clinical interest in Hereditary Cancer Syndromes, such as Hereditary Breast and Ovarian Cancer Syndrome caused by the BRCA genes, and other genetic and familial risks for cancer. She is an expert in screening technologies, medications and surgical procedures to decrease the risk of cancer in patients with a strong family history of cancer.