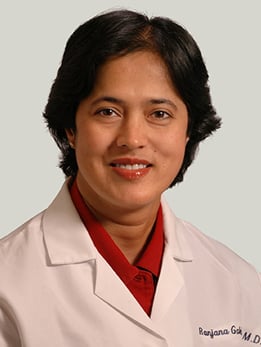 Ranjana Gokhale, MD, is a skilled pediatric gastroenterologist with a keen interest in the clinical aspects and pathophysiology of inflammatory bowel disease (IBD). In particular, Dr. Gokhale has conducted extensive research on the effects of IBD on bone mineral density in children.
An expert in pediatric digestive and nutritional disorders, Dr. Gokhale has published numerous articles on topics such as IBD, Crohn's disease, and celiac disease. In addition, she reviews manuscripts for several medical journals, including
Journal of Pediatrics, Journal of Pediatric Gastroenterology and Nutrition,
and
Inflammatory Bowel Diseases.