Pediatric celiac disease is a disorder affecting numerous children. It involves intolerance to gluten-containing foods, such as pasta, crackers and doughnuts. It can manifest in children of any age, and is especially common in families with a history of autoimmune disease, such as type 1 diabetes, lupus and rheumatoid arthritis. For those with celiac disease, gluten causes damage to the lining of the intestine, impairing proper digestion and absorption of nutrients.
Children experiencing gluten intolerance will have symptoms including: stomach pains, diarrhea, moodiness and/or growth problems.
Before eliminating gluten from your child's diet, an accurate diagnosis is needed. World-renowned experts at our Celiac Disease Center will perform an extensive evaluation of your child, including a blood test, to diagnosis their condition and begin to restore his/her full health.
Our Mission at Comer Children's
The mission of the University of Chicago Medicine Celiac Disease Center is to cure celiac disease. As we focus on research toward the cure, we also aim at raising awareness and diagnosis rates through education and advocacy.
Pediatric Celiac Disease Clinical Care
University of Chicago Medicine is recognized as having the most comprehensive celiac center in the world. In addition to groundbreaking research and innovative programs and services, we offer expert clinical care for both adults and children.
Celiac Disease in Children Research
We are working to understand the nature of the immune system in the gut and the earliest response of the intestine to the presence of gluten. Research toward a cure is under way in our dedicated celiac disease laboratory, under the direction of Bana Jabri, MD, PhD, a world-renowned celiac researcher.
Find a Pediatric Celiac Disease Specialist in Chicago, the Southwest Suburbs or Northwest Indiana
Request an Appointment
The information you provide will enable us to assist you as efficiently as possible. A representative will contact you within one to two business days to help you schedule an appointment.
You can also make an appointment with our providers by:
– Requesting an online second opinion from our specialists
– Filling out an online questionnaire (e-visit) to get a same-day diagnosis and treatment for common conditions.
To speak to someone directly, please call 1-888-824-0200. If you have symptoms of an urgent nature, please call your doctor or go to the emergency room immediately.
Understanding Celiac Disease
What does it take to find out if a child has celiac disease? We spoke with Dr. Ritu Verma, medical director of UChicago Medicine's Celiac Disease Center, to answer this question and more.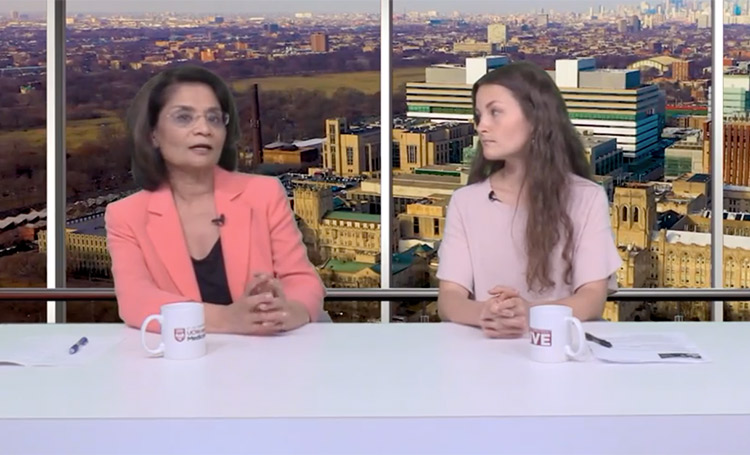 Celiac Disease Related Articles