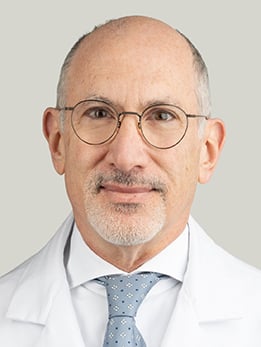 Gastrointestinal Surgery (GI Surgery), General Surgery, Surgical Oncology | More
Dallas B. Phemister Professor of Surgery
Chair, Department of Surgery
UChicago Faculty Physicians hold faculty positions with the University of Chicago and provide care for patients on the academic health system's main campus in Hyde Park and in care centers throughout the Chicago region.
Close
773-702-0881
Jeffrey B. Matthews, MD, is a gastrointestinal surgeon and leading authority on the surgical treatment of diseases of the pancreas and bile ducts. He is highly skilled in the treatment of acute and chronic pancreatitis, and is one of a handful of surgeons in the nation who has expertise in islet autotransplantation, a treatment for severe pancreatitis with and without a genetic component. He also has vast experience in bile duct reconstruction and complex reoperative gastrointestinal surgery.
Dr. Matthews has held several leadership positions during his distinguished career. Currently, he is the chair of the Surgery Residency Review Committee of the Accreditation Council for Graduate Medical Education. He is a senior director of the American Board of Surgery and past-president of the Society of Surgical Chairs, the Society of University Surgeons and the Society for Surgery of the Alimentary Tract (SSAT). Dr. Matthews led a federally funded research laboratory for over two decades studying the regulation of epithelial transport and barrier function. His research received long-term support from the National Institutes of Health.
An accomplished author, Dr. Matthews has published over 200 original articles, chapters and editorials, as well as multiple surgical textbooks. He serves on the editorial board of 11 prestigious surgical and scientific journals and is Editor-in-Chief Emeritus of the Journal of Gastrointestinal Surgery.
Dr. Matthews is dedicated to teaching and mentoring medical students and new physicians, and has received awards for excellence in teaching. A popular speaker, Dr. Matthews is frequently invited to lecture at universities and medical conferences across the United States and abroad.
Read more from Dr. Jeffrey B. Matthews