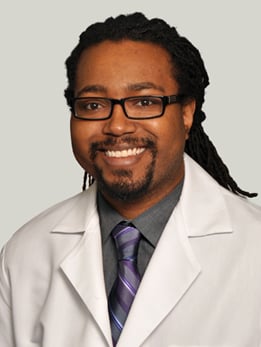 Assistant Professor of Medicine
Associate Director, Adult Clinical Nutrition
UChicago Faculty Physicians hold faculty positions with the University of Chicago and provide care for patients on the academic health system's main campus in Hyde Park and in care centers throughout the Chicago region.
Close
773-702-6140
I was inspired to become a gastroenterologist primarily because I had a family member who had a polyp, a precancerous growth that was removed by a gastroenterologist. So when I found out about that when I was in high school, that piqued my interest in medicine and subsequently gastroenterology.
I'm primarily interested in and helping people out with nutritional issues. So those issues can range from people who are trying to lose weight to people who have lost too much weight and now they're trying to figure out ways to gain weight back.
I view myself as a physician, as a teacher, a listener, a problem solver, a shared decision maker, and a collaborator. And I work together with my patients to really solve some of the issues that they are going through.
One of my favorite tips is to really try to eat real food, mostly plants and not too much. And that tip was inspired by the author Michael Pollan.
I'm also a trained chef. So people come to see me to not only talk about nutrition but also how to cook food and how food plays a role in their everyday life and everyday health, for that matter.
Edwin K. McDonald IV, MD, is dedicated to improving the health of individuals and communities through nutrition education. He works with patients with small bowel diseases,
obesity
and other
conditions affecting the digestive system
.
Dr. McDonald's interest in the effects of nutrition on health and disease stem from his experience with Project Brotherhood — an innovative clinic dedicated to providing accessible, affordable care for black men on Chicago's South Side. While training barbers to serve as health educators, he became keenly aware of the impact of social determinants of health, including the role of nutrition. In 2012, Dr. McDonald received a certificate in professional cookery from Kendall College School of Culinary Arts.
Dr. McDonald also is an active researcher. He recently investigated the effects of vitamin deficiency in patients requiring parenteral nutrition (intravenous feeding) and studied the usefulness of fecal calprotectin in patients with
inflammatory bowel disease
. He also created a web-based mobile program to assess the utility of applications in managing inpatient hepatology patients. Dr. McDonald's work has been funded by the National Institute of Diabetes and Digestive and Kidney Diseases (NIDDK).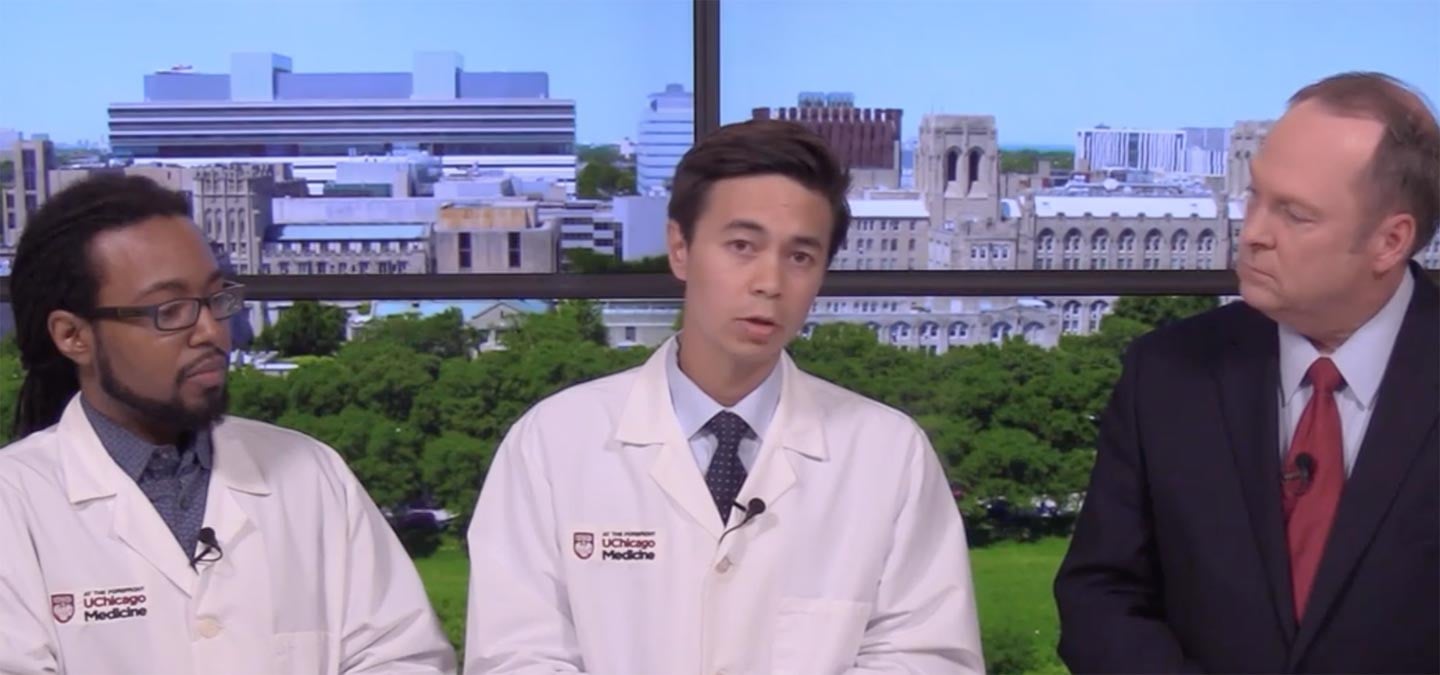 Read more from Dr. Edwin McDonald