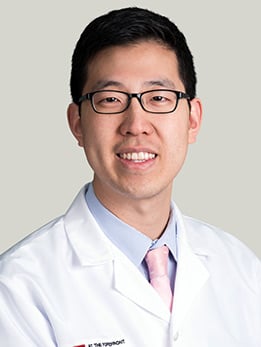 Cardiology (Heart Care), Transplant | More
Clinical Associate of Medicine
A clinically integrated network of physicians and providers employed by UChicago Medicine who offer care in inpatient, community, ambulatory, acute care or extended care settings.
Close
773-702-9461
Ben Chung, MD specializes in the care of patients with cardiovascular disease, including heart failure, heart transplantation, ventricular assist devices (VADs) and mechanical circulatory support. Dr. Chung's clinical focus is expanding the reach of the University of Chicago heart failure team to underserved populations in the greater Chicagoland area, northwest Indiana and downstate Illinois. He believes that compassionate cardiology care and access to advanced heart failure should be available to all people regardless of geographic region.
His research focus is in the improvement of outcomes following heart transplant and VAD. He has been published in Journal of Heart and Lung Transplantation, Circulation Heart Failure and Journal of Cardiac Failure.